We booked a last-minute getaway to Cairns, Queensland and after some searches, we decided to stay in Plam Cove, Cairns. We are so happy that we stayed in Palm Cove as it reminded us of Bali without the busy roads etc and had that tropical holiday feel. We booked and paid for our stay at Peppers Beach Club Palm Cove Resort ourselves and I thought I would review it after many requests on my Facebook post.
This place was not cheap! We booked it on hotels.com (I use the hotels.com site to book our hotels a bit and every 10 nights you book, you get one free). It was a splurge for us, but worth every cent. It can be tricky finding accommodation to suit a family of 6 (although only 5 of us went on this trip). We stayed for 4 nights (could have easily stayed longer) and paid $1800 for the 5 of us.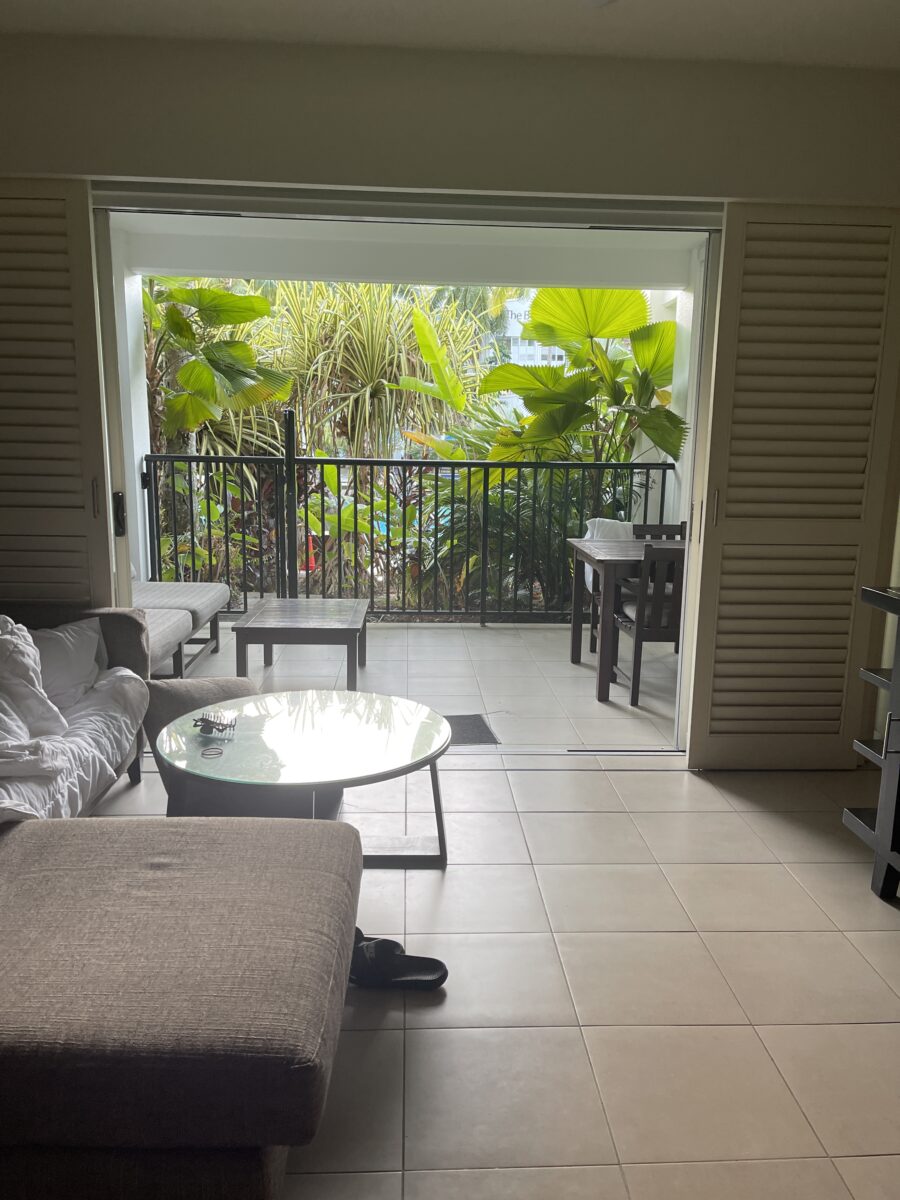 The Room
We booked a 2 bedroom (pool access) room with 2 bathrooms and a full size kitchen laundry (it was amazing!). Having the full size kitchen allowed us to go do a grocery shop at Woolworths and prepare some meals in the room. If you do stay here, I would request a pool access room! It makes a huge difference with kids coming and going to the pool only having to open a gate (especially for older kids like mine that can go off to the pool while we watch from the balcony). The outdoor spa bath had hot water which the kids thought was a novelty to come back after the pool and have an outdoor bath. The kitchen was stocked up with all cooking utensils, cups plates etc and had a coffee machine which was stocked up daily with new pods. The only issue we had was that they would take the towels when cleaning our room and they wouldn't replace them which meant a trip to reception each time to ask for more towels. I'm not sure if it's something they do, or they just forgot to replace them in our room.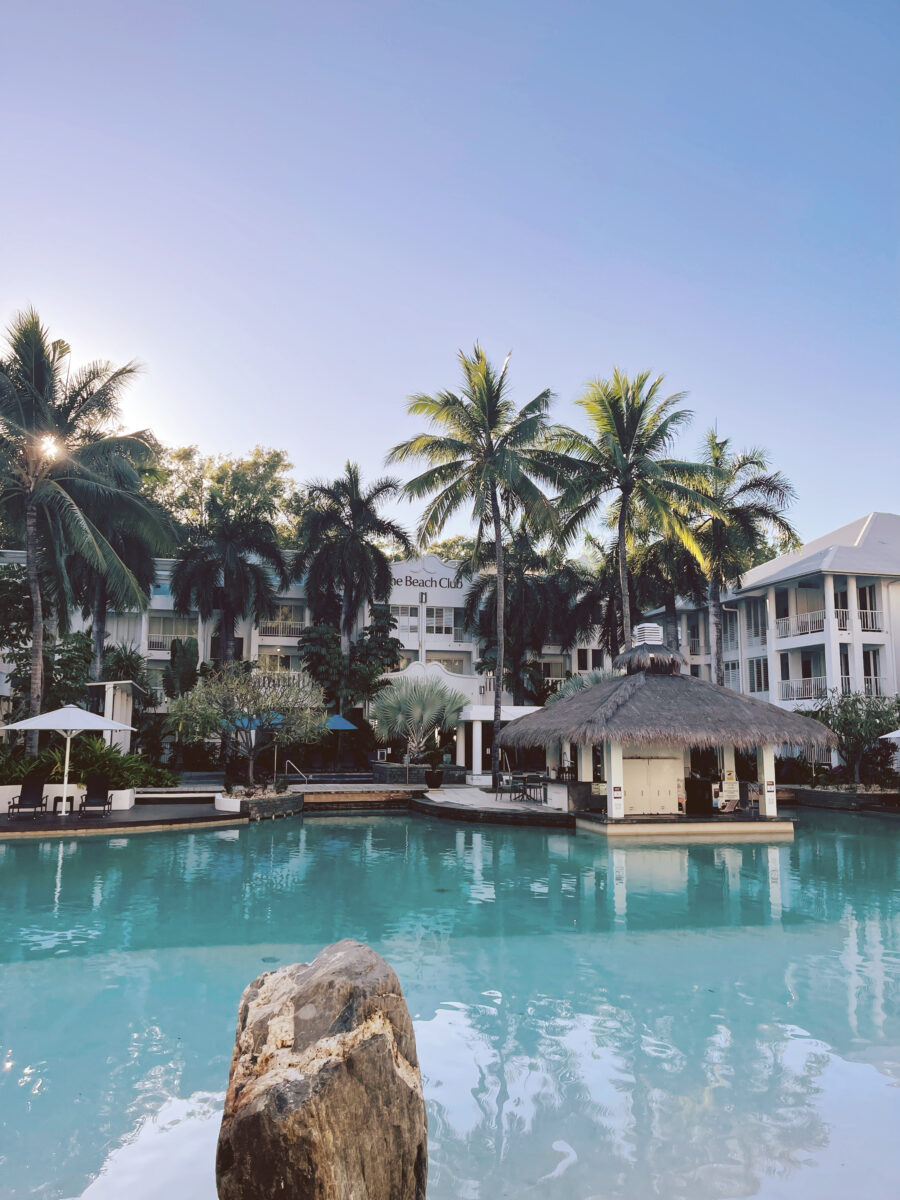 The Resort
The grounds are very well maintained with 3 pools (beach pool, regular heated pool and a serenity pool) and one spa. There is a pool bar that sells cocktails and has a bar menu. Just like any other resort, they are "resort prices" with cocktails around $18 each and pizzas around $24. The resort is located right on the beach, so you walk out reception, cross a little road and you are at the beach (although it's advised you don't swim due to crocs). There was ample undercover parking for our hire car.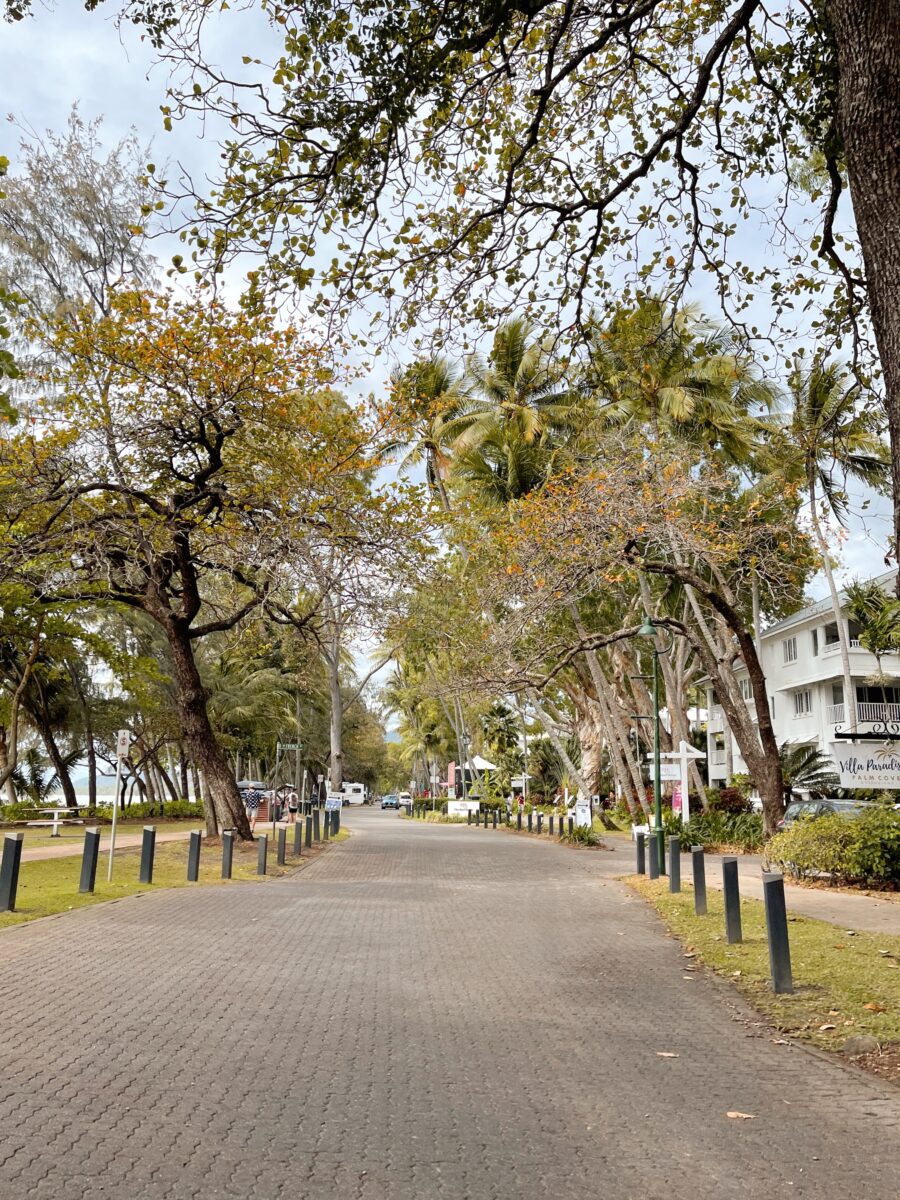 Location
You will need a car if you are staying here as Cairns is very spread out unless you don't plan on leaving the Palm Cove area. Peppers Palm Cove is about a 25 minute drive from the airport. We LOVED the location and loved how quiet the area was. It really did feel like we had flown over to Bali without the hustle and bustle of it. Where the resort is, there is a whole street full of restaurants and other resorts right on the beach, so you will never have trouble finding somewhere to eat. There is also a surf club a few minutes walk down the street which made good pub meals and kids eat free on certain nights.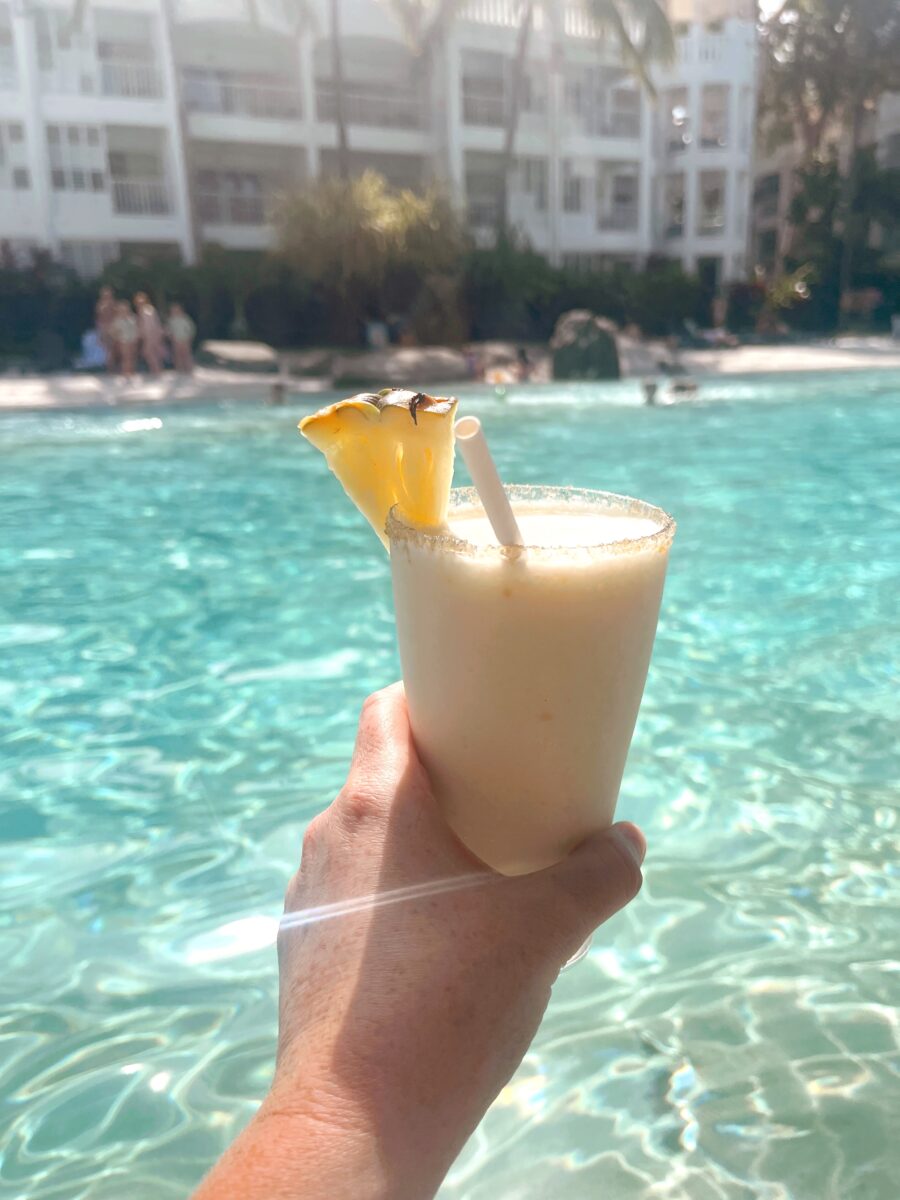 Travelling in Queensland? Check out these posts!
Overall, If we could stretch the budget we would definitely stay here again, although I would like to try some other resort in the same location too! If you have any questions, ask away and I will do my best to answer them.