This post is a collaboration with Samabe Suites and Villas.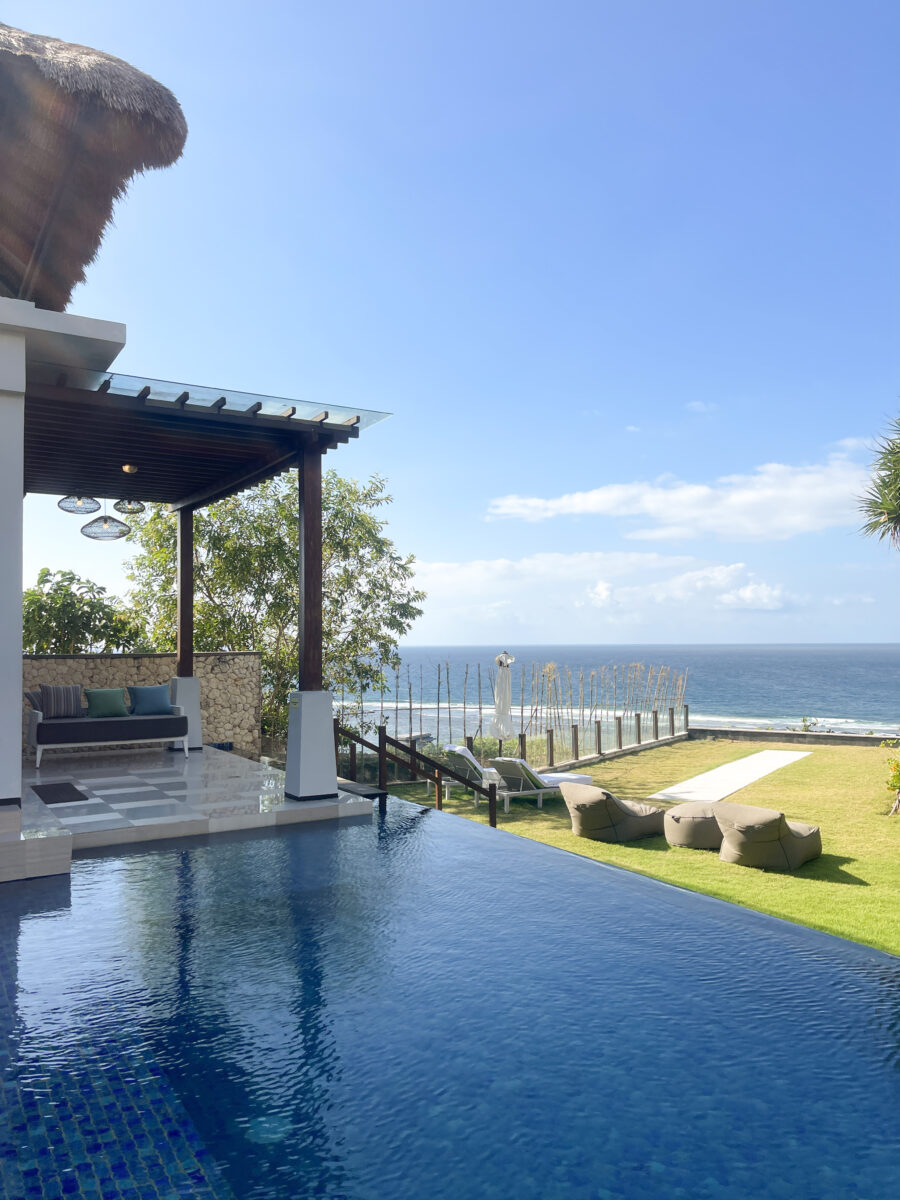 Wow! We've just had 3 days of pure luxury at Samabe Bali Suites & Villas on the cliffs of Nusa Dua. We've never stayed anywhere like this before, and it's hard to describe how fantastic our stay at Samabe has been. Staying in a villa at the end of the holiday in Bali was perfect! We got to experience staying in a family friendly resort at Grand Mirage Resort Bali and then the relaxation of a private villa at Samabe.
The all inclusive package included
Meals and drinks at any time. When I say meals, it's not your basic burger and chips but excellent 5 star restaurant quality food.
Alcohol from 5 pm until midnight.
Daily laundry (no limit).
Daily minibar restock.
Daily afternoon tea is served in the beach cave, room or beach.
Unlimited use of non-motorised water sports.
Kids club (yes, it's family friendly).
Did I mention you have your own butler here? Say what! You message them, and within minutes, they are at your service to take you anywhere in the resort by buggy and deliver room service with no request too much.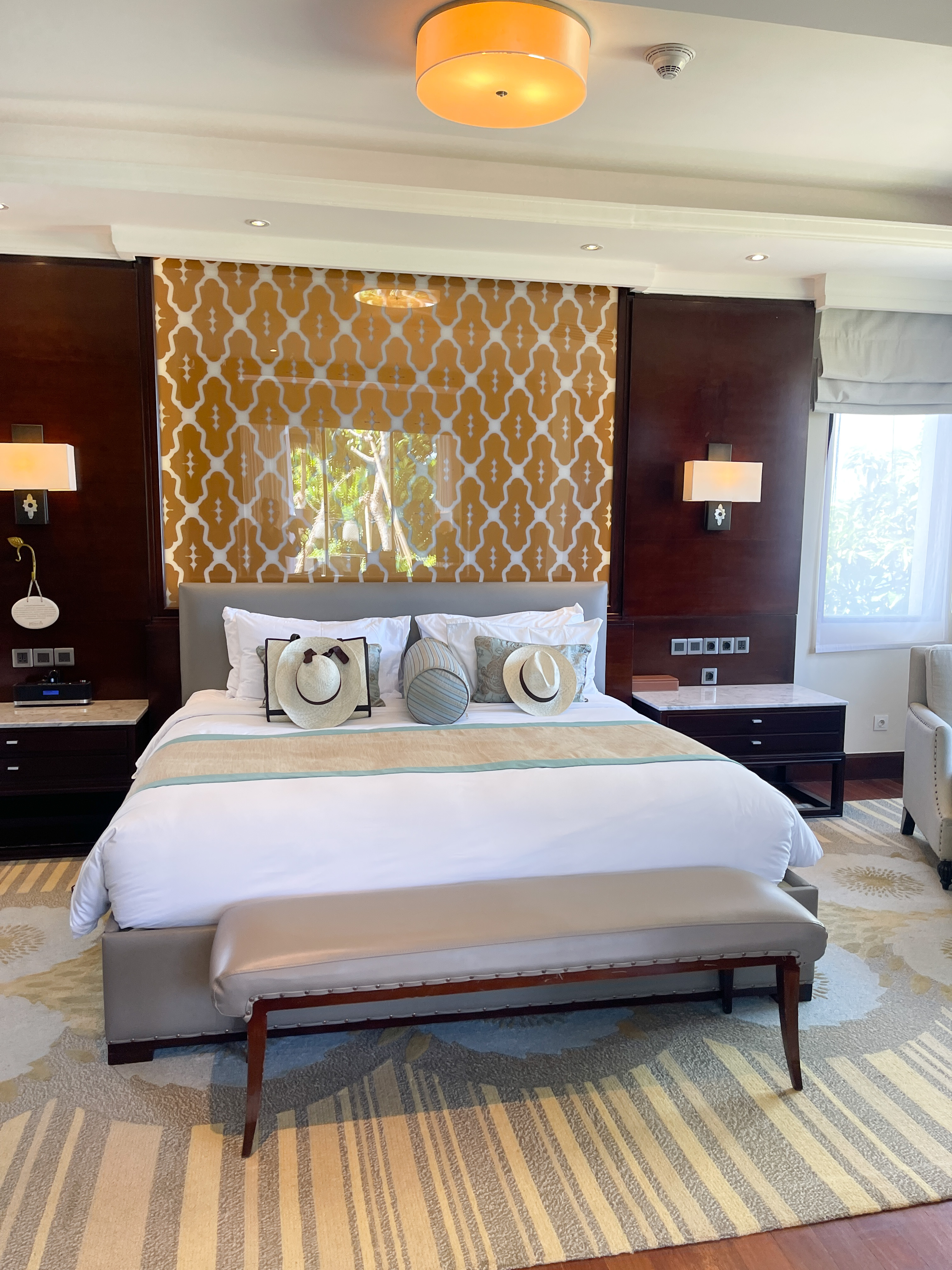 The Resort
The resort is private enough that you don't have to leave your villa, with the option to have everything delivered to your doorstep. You can select from a resort suite or a private villa with up to 3 bedrooms. If you want to, you can eat at the restaurants, on the beach or in your villa. We even had a Korean BBQ with a movie night in our villa.
Beach - To access the beach, you can walk down the stairs or catch the beach lift to the crystal blue ocean below. It's a gorgeous spot with beach activities and toys for the kids. The beach is calm with a reef that you can snorkel right on the beachfront.
Infinity Pool - There is an infinity pool with a poolside bar overlooking the beach and ocean, so if you book a family suite without a pool, it is only a few minutes walk from your suite.
Kids Club - We didn't get the chance to use the kids club this visit.
Spa - You can book to have a massage right on the beach, in your villa or at the spa.
Cave dining - What a fantastic experience to eat inside one of the caves here at Nusa Dua. Afternoon tea is also served in the beachside cave daily.
Food
As expected, the food here was 5 star! The Crystal Blue Ocean Grill restaurant was a highlight, with the view of the infinity pool and ocean below. We had dinner each night as we worked our way down the menu.
The Rempah-Rempah dining room is where the buffet breakfast is served along with a buffet lunch and dinner. It was my kid's favourite spot to eat!
In villa dining all day! You can order room service at your villa at any time of the day. We had room service a few times because we were relaxing in our villa pool and didn't feel like venturing out.
Dining is available right on the beach, which is perfect if you spend a few hours there.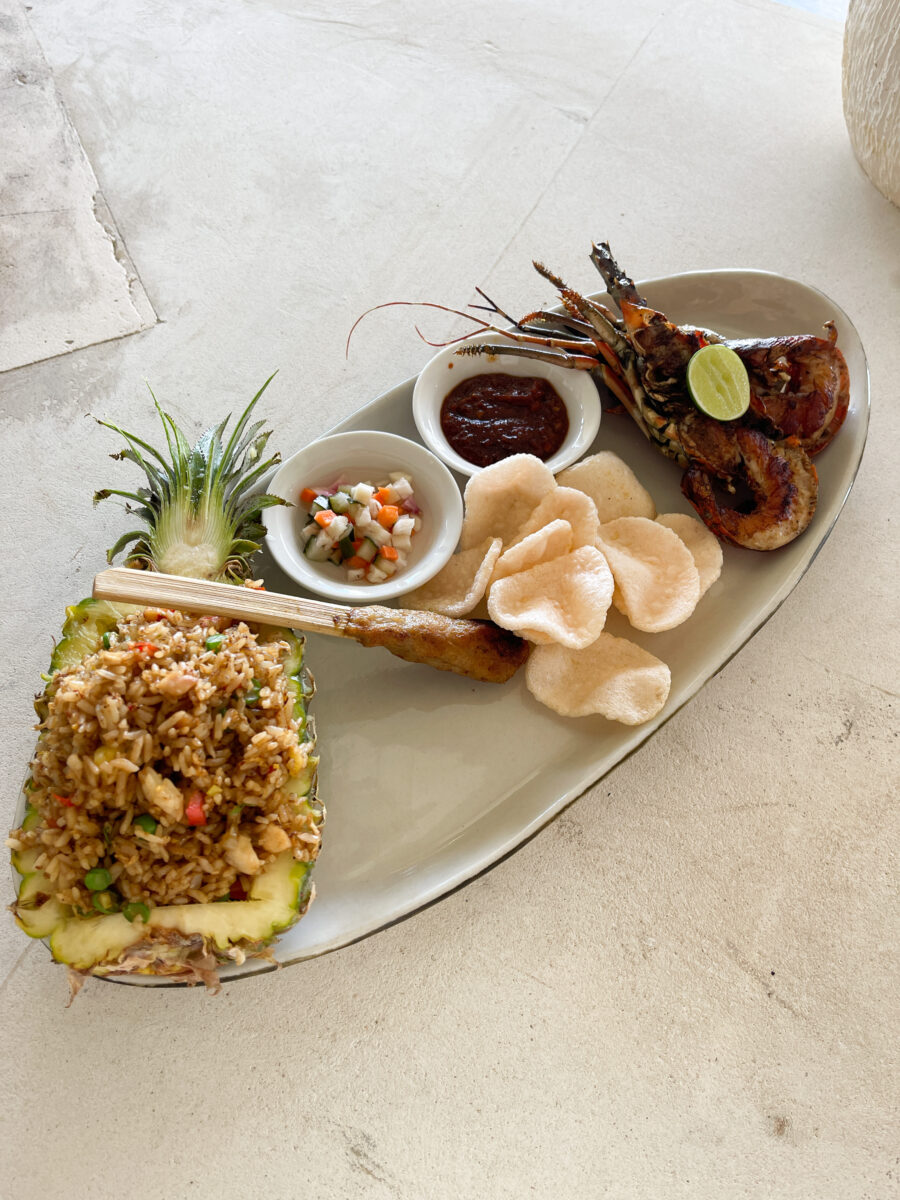 We can't wait to come back and visit on our next Bali trip! The team at Samabe have been kind enough to offer my followers 20% off for one month with bookings through to 31 March 2023 using the code OHSOBUSYMUM or the link: BOOK HERE! My family's stay here was beyond magical, with lifelong memories made at Samabe.