After sharing over on my Facebook page that we were heading to Paradise Resort on the Gold Coast for my daughter's birthday, a lot of people asked for an honest review, so here it is!

Cost
($350 per night)
Room

Amenities

Food

Overall

Kids say " 9 out of 10 and can't wait to come back"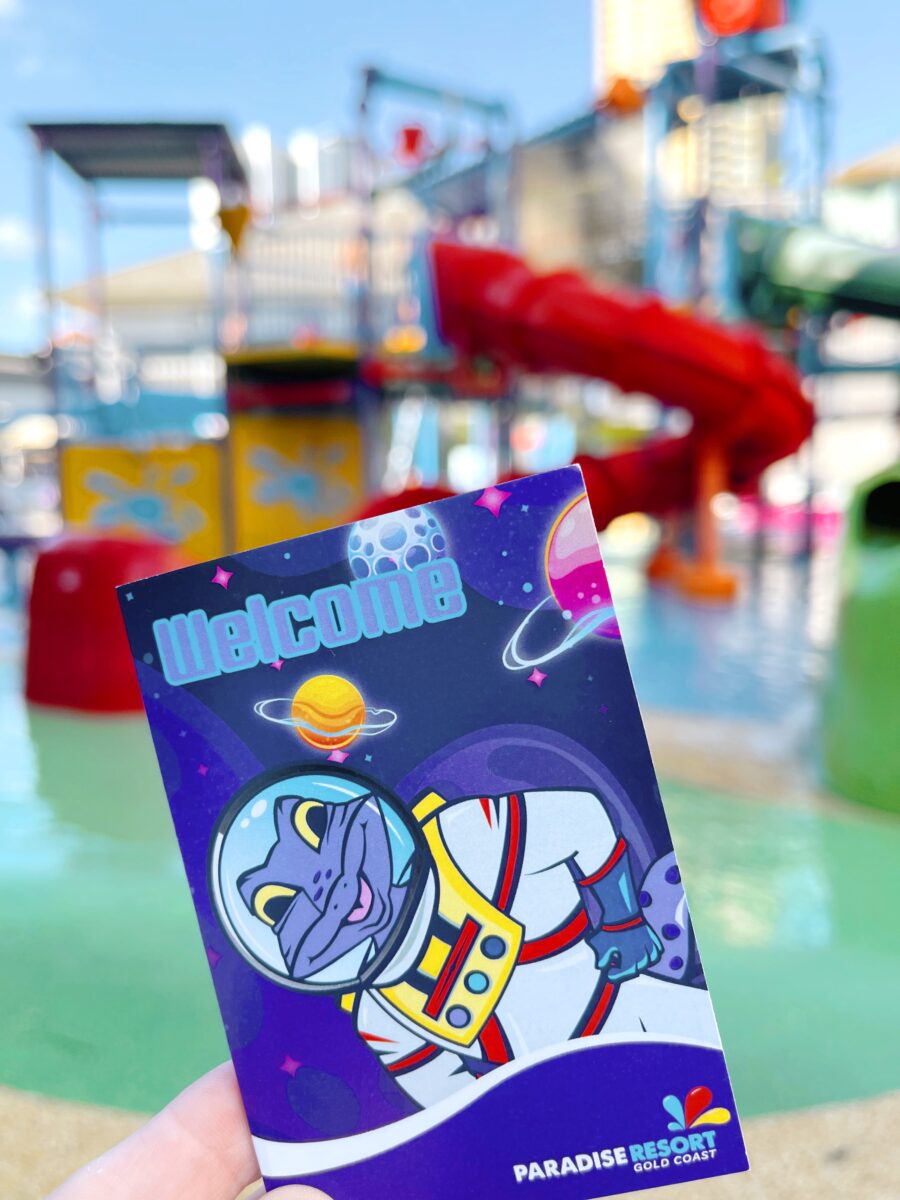 We stayed on school holidays and as a family of 5 (2 adults 3 children aged 16, 11 & 8 years old) and paid for our stay.
What we liked about Paradise Resort
Indoor playground for the kids to play in while check-in and out.
Waterpark
Kids Club (My kids said they loved the kids club and didn't want to leave when I collected them at 9:30pm).
Kids activities
This place is basically a kid's paradise and everything is on-site so you don't have to leave.

What we didn't like about Paradise Resort
What we didn't like
No onsite parking (unless you pre-book in advance ) or any parking close by.
The wild kids (although expected).
The old rooms.
No staff monitoring the slides for safety like all of the other GC resorts we've stayed at.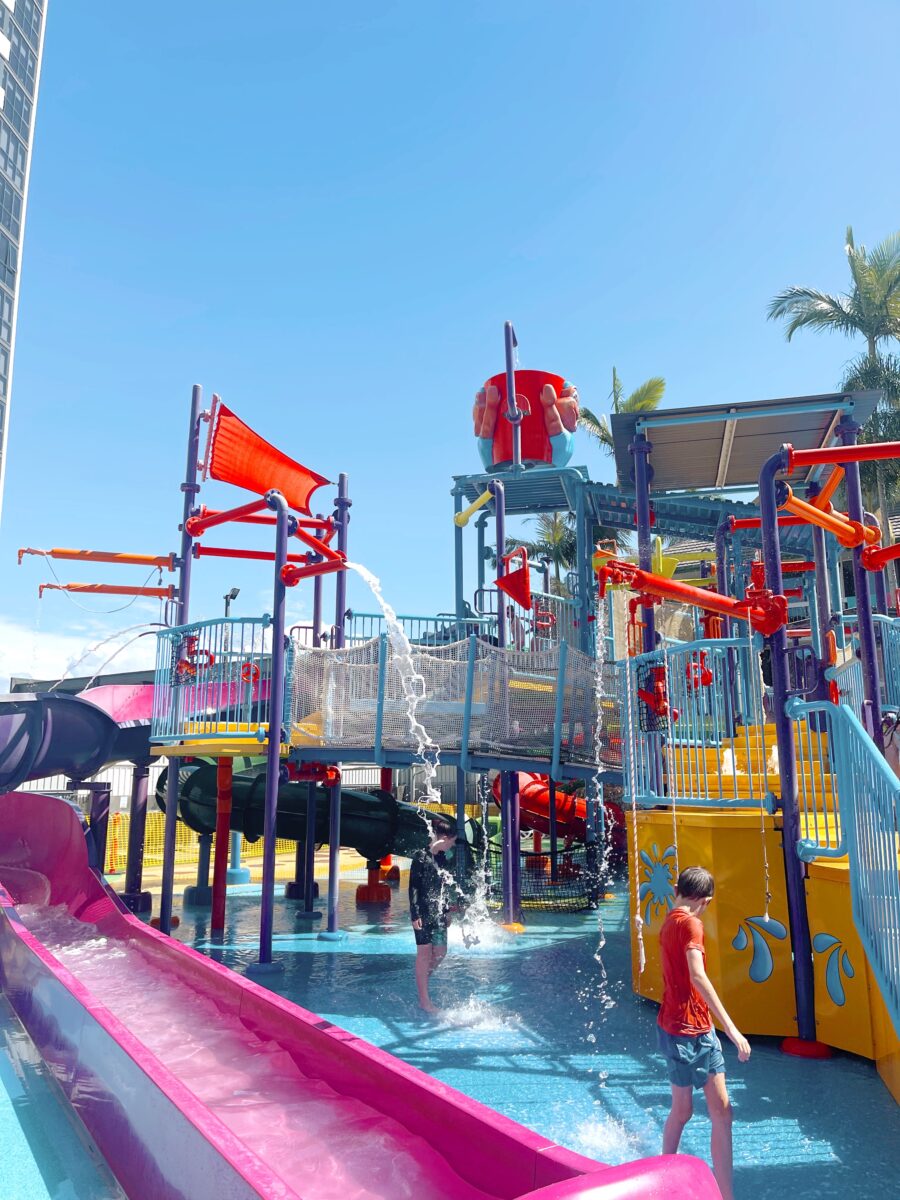 The Resort

The place is AMAZING for kids! My kids had a blast and LOVED it. We got one free kids club session (fully supervised) and all of the other activities are extra $$$. You have to book them all online and pre pay which I found handy. They have an activities guide with a bunch of free things for the kids to do like scavenger hunts, a jelly eating contest and a dunk tank. You don't have to leave the resort there is so much to do on-site.

Activity pricing
Ice skating $25pp
Hair braiding $60pp
Train ride $5 pp
Rock climbing $15pp
Kids club $40 pp
This place is overrun by wild unsupervised kids, but that didn't bother us and is expected as this kind of resort that caters to families (especially during school holidays), but I know it's not for everyone which is why I'm mentioning it. I wouldn't come here to relax or sleep in that's for sure. It's loud and there is a lot going on (hello screaming kids 24-7), but would definitely stay again for my kids to have some fun. I think 3 nights would be more than enough here and you would want to move on.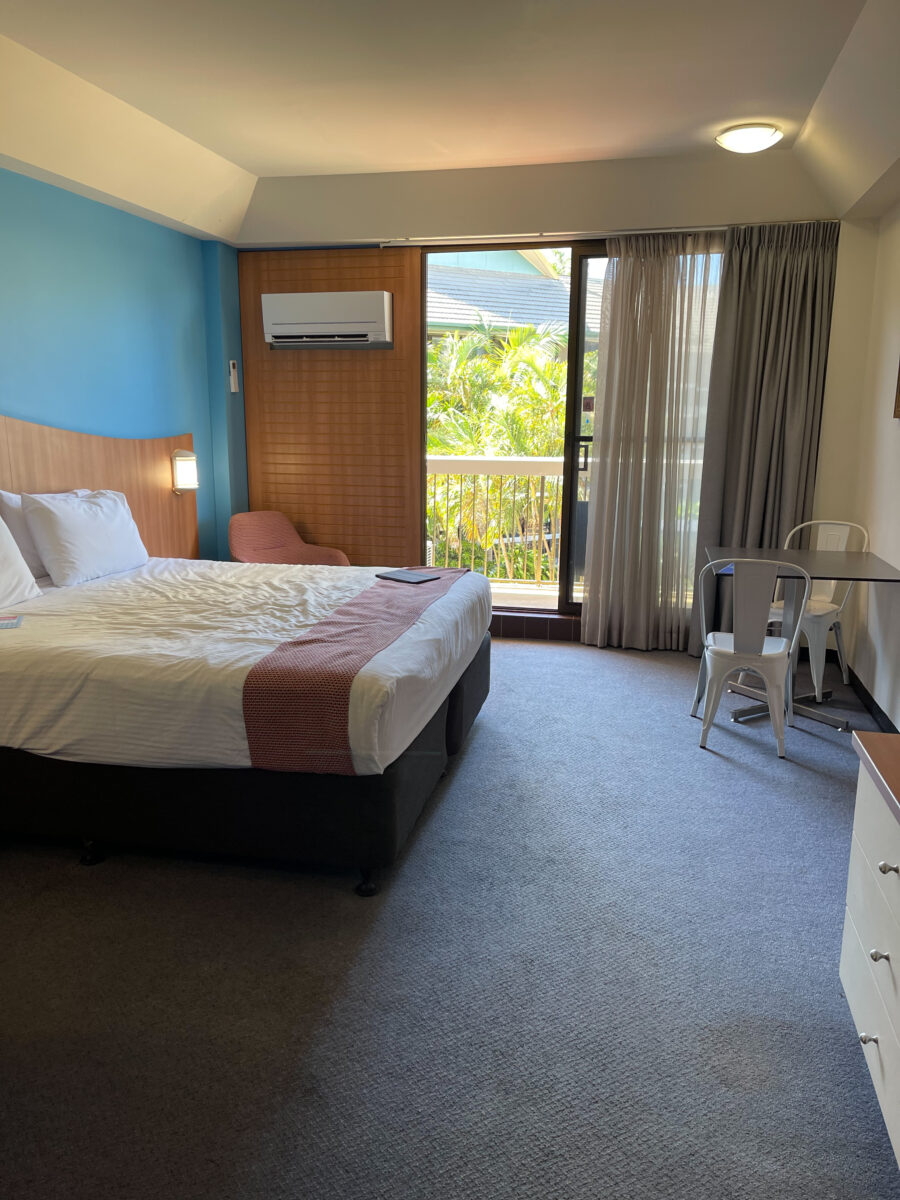 THE ROOM

We booked the King Bunkhouse room at $350 per night. It had a king bed, bunk beds and a small short bunk bed more suitable for a toddler (we didn't know this until we walked in the room, so it caused some fights on who was sleeping on it). The bunk beds have a super thin foam mattress and felt similar to sleeping on the ground.
Room is old, tired and need of renovations badly. It feels dirty, but I think it may be how old the room is and that makes it feel worse than it is. I've been told the newer rooms are amazing! If you can book one of them, do it. If you can only book the old rooms, lower your expectations and it won't hit you as bad when you walk in. Our room had a small sink, microwave, kettle and a small drink fridge that has a sticker on saying you can't use it for food and to store drinks in it.
Things you should know
The waterpark was a hit with my youngest kids and they played on the slides for hours. The water in the main pool was murky and looked gross so we didn't get in the pool. I'm not sure if it was dirty or it was simply because of the number of people in it, but I wasn't risking it. It was hard to get a seat by the pools with most of them being held by people's belongings all day.
The location is great! 5 minutes walk to the beach and about a 10-15 minute walk to the heart of Surfers Paradise or you could jump on the light rail (stop is a 5 minute walk away) to take you to Surfers or Broadbeach.
On-site parking is limited and we couldn't book a spot as they were all booked (parking on site is $20 per day). We had to park 15 minutes away and walk up. The public car park that we were directed to park in was full and street parking is limited to 3 hours. If you have a resort booking here, I recommend you book parking way in advance. We got burgers and kids nuggets meals for lunch from Jerry's Burger Bar (near the pool) and they were fine. We were going to order pizzas for dinner but ended up eating outside of the resort. We went to Pancakes on the rocks for breakfast in Surfers Paradise (our fav spot!).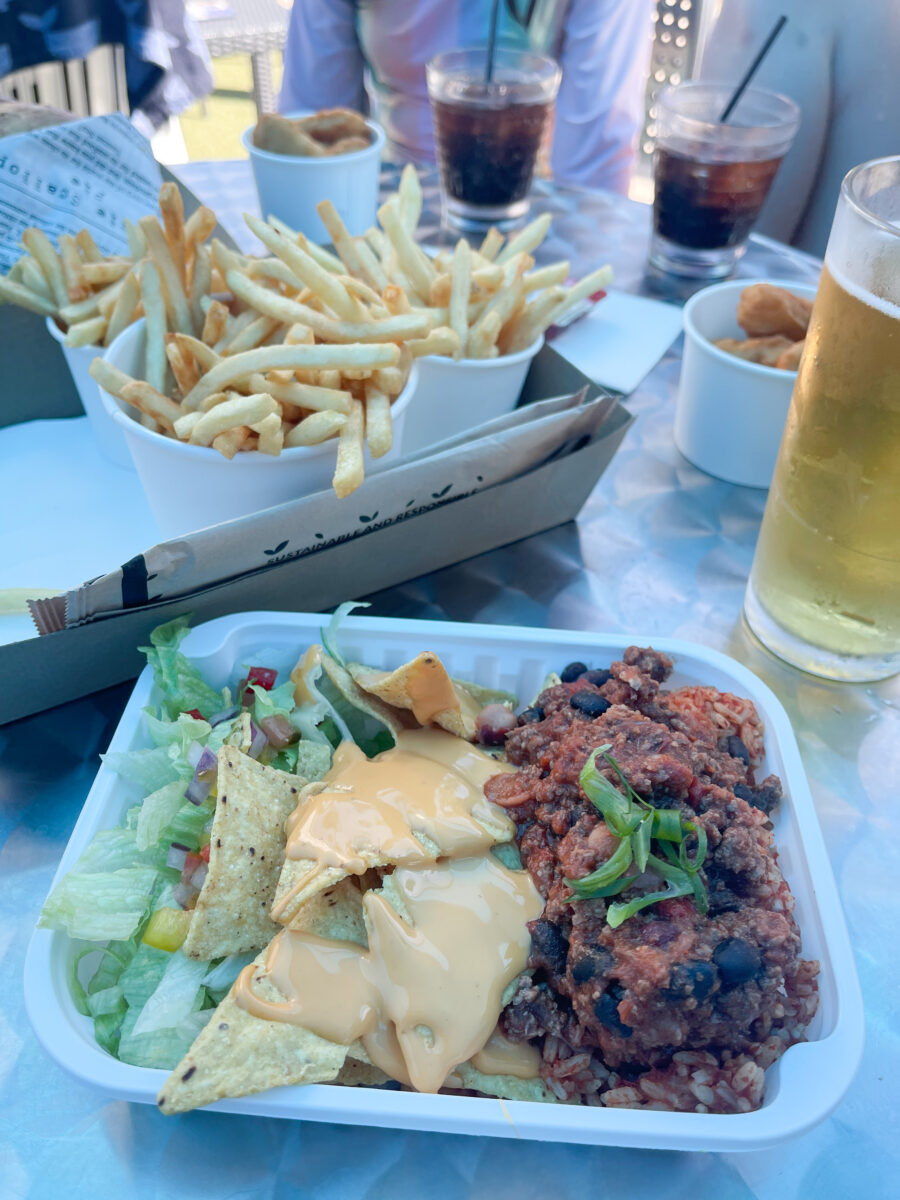 Overall, We would return for the kids to have some fun, but we would stay in an updated room. The state of the older rooms for the price is what is letting this place down, but the activities for the kids make up for it. If you are staying for more than a few days, I would recommend you do a few days here and switch to another resort that is self-contained.

Now a few of you have asked what I would book over Paradise Resort or Turtle Beach, so I'll get up a post comparing the 2 in the next few days! Let me know if you have any more questions and I will get this up on my blog soon.