After sharing a blog post on how much it costs to go to Disneyland from Australia, I thought it was time for a post on how much it costs to go to Walt Disney World in Florida from Australia in 2022.
If you're travelling to the USA for the first time or planning a trip, here is my post, including everything you need to know about travelling to America from Australia and planning a trip to Disneyland. Oh, and I run a Disney and travel group on Facebook, where you will find some of the BEST travel tips from fellow travellers.
Disneyland vs Disney World
Disneyland is located in Anaheim, California. It has 2 theme parks directly across from each other (Disneyland and Disney California Adventure Park), and 3 official Disney branded resorts/hotels. You will need to allow at least 2 days to visit both parks, but I recommend 3-4 days to explore the parks. I think Disneyland is the best park if you haven't visited a Disney theme park before.
Disney World is located in Orlando, Florida. It has 4 theme parks (Hollywood Studios, Animal Kingdom, Magic Kingdom and Epcot) and 2 water parks (Blizzard Beach and Typhoon Lagoon). Disney World requires more planning than Disneyland, which is why I recommend Disneyland as your first Disney park visit. I recommend you allow at least 1 day per park and an extra day to return to your favourite park. We had planned to do a full 7 days across all of the Disney World theme parks before COVID cancelled our trip.
PRE-TRAVEL REQUIREMENTS
ESTA – Purchase via the official site only! I can't tell you how often I've read stories of people paying over $50 for their ESTA through random sites, so make sure you apply via the official website only! They should only be $21USD each (around AUD 30). What is the ESTA? The Visa Waiver Program (VWP) enables nationals of certain countries, including Australia, New Zealand, and the United Kingdom, to travel to the United States for tourism or business for stays of 90 days or less without obtaining a visa.
Covid Testing – NO LONGER A REQUIREMENT! Rapid Antigen testing is $59, and PCR is $79 via Hisopath at most major Australian Airports. Make sure you book a spot online before departure. Before boarding a flight to the United States, you must show a negative COVID-19 viral test result taken no more than 1 day before travel for everyone over the age of 2. Viral tests must be completed at a testing centre (you can't do an at-home rapid test). Please see the CDC website for up-to-date testing requirements. Update May 2022: You no longer require testing before RETURNING to Australia.

Travel Insurance – I recommend you look at the travel insurance with the best coverage for COVID-related issues. Most of the big ones have included COVID coverage, but only for limited things. I'm using Insure&Go for the first time after recommendations from friends, and the pricing for the amount of coverage was fantastic.
FLIGHTS
Right now, flights to the USA are pretty pricey, but they are slowly dropping in price. Each week I have noticed new flights being added along with a bunch of new routes. Hopefully, as people travel more frequently, more flights will be added, and prices should drop even more.
The pricing below for flights is in October 2022.
Brisbane – Orlando (return)
$1725 pp flying United with a stopover in Sydney and San Francisco
$1800 pp flying Qantas with a stopover in Sydney and San Francisco

Sydney – Orlando (return)
$1470 pp flying United with a stopover in LAX
$1549 pp flying Delta with a stopover in LAX

Melbourne – Orlando (return)
$1614 pp flying United with a stopover in LAX
$1715 pp flying United with a stopover in Sydney and LAX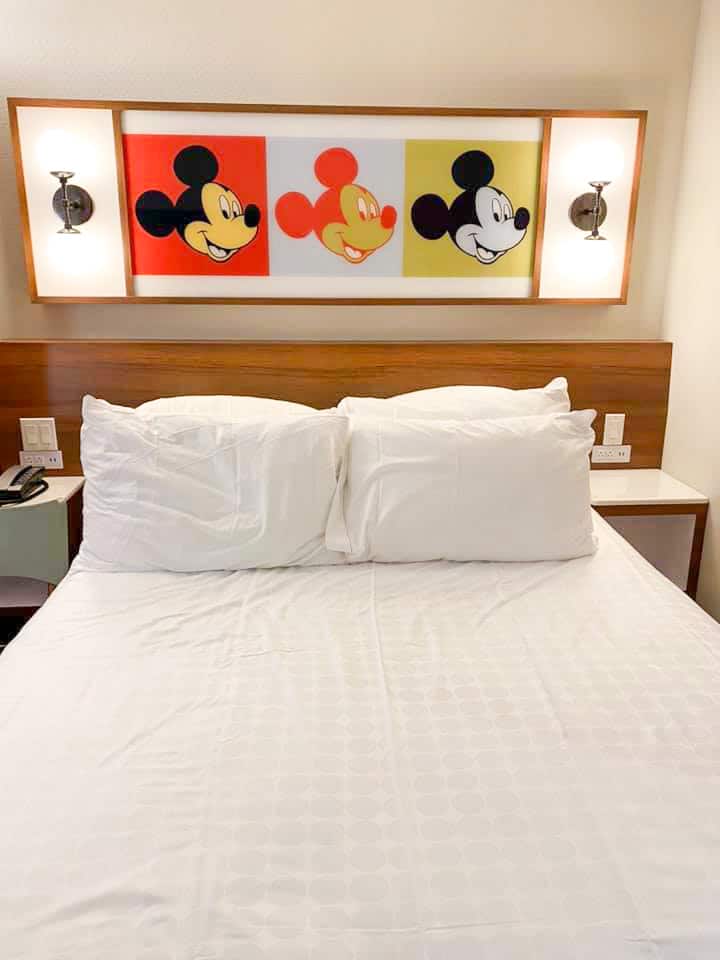 ACCOMMODATION
In Orlando, Florida, where Disney World is located, you will have endless choices regarding accommodation that will suit any budget. In my opinion, Disney accommodation is pricey but well worth the money simply for the park transport options! If you prefer to stay in other accommodation for well under half the price, you can spend that money on extending your holiday or spending it at the parks.
Disney Properties
There are currently more than 25 Disney Resort hotels to choose from (linked below from the Disney World website). Crazy right? Basically, the cheapest ones are the value hotels like All Stars, Art of Animation and Pop Century at around $350 USD per night and go up to deluxe properties at over $1000 USD per night.
Off-Site Non-Disney Accommodation
3-star hotels in the Disney World area are priced around $1200 - $1500 per week for a family of 4. Most if not all of these look pretty decent for the price and have water parks attached. There are just so many on offer, so I went to a booking site and checked out the prices and what was available close by to Disney.
THEME PARK TICKETS
You have the option to purchase park hopers from a 1 day to a 10 day ticket, and they start at $109 USD per day.
It's best to check out the Disney World website and do a quote for the days, parks and options you're after, as I have just provided a general guide here. A 5 day ticket for the 4 parks is $527 USD and $20 less for children at $508 USD. There are many options to add on park hopping and the water park for an extra fee.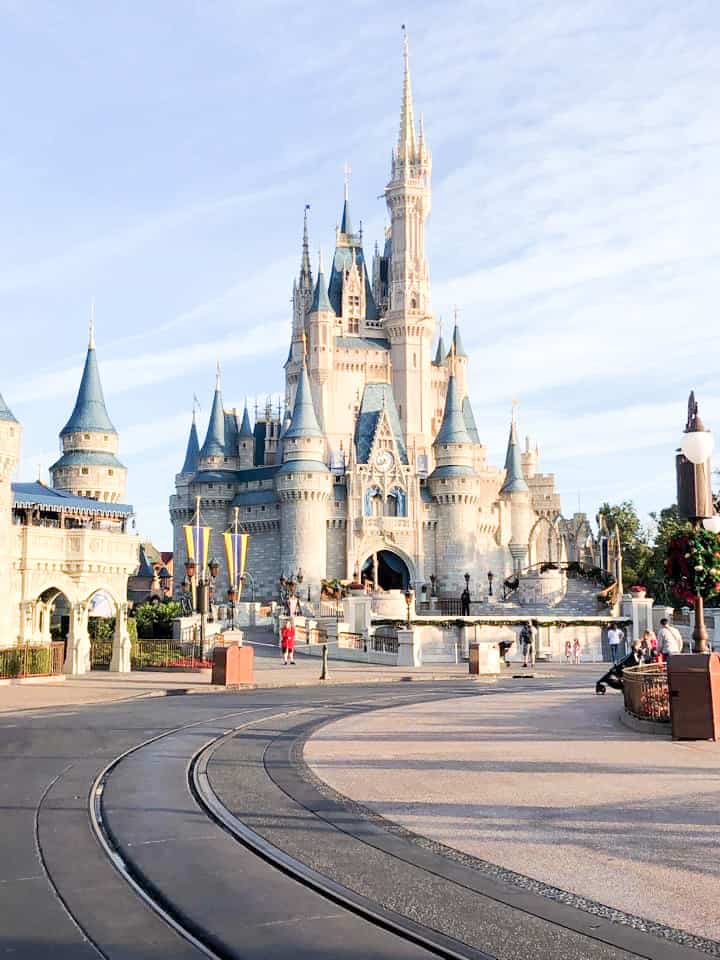 CAR HIRE
We like to hire a car directly from the airport to save extra money on transport from the airport to our hotel. A shuttle regularly comes from outside the terminal and drops off at the car hire locations close to the airport. We drop the car back at the airport, making things much more manageable. We use Rentalcars.com each time and never had an issue using them. Tip, watch prices and if they drop, let them know, and they will match it.
5 seater car for 7 days $799 AUD
7 seater car for 7 days $1380 AUD
SPENDING MONEY
This is hard as everyone will have different budgets and spending habits, but we like to budget $500 AUD per person per week to buy extra goodies. Shopping in the USA is beyond amazing! Make sure you allow enough for this part.
FOOD
To save money on food, we stop at Walmart and stock up on snacks, food and drinks. We aim to budget around $200 USD a day for food and try to select hotels that include breakfast. Some days we spent way less, and some days we spent more depending on how many times we ate out or just had food in our room.
PRICING SUMMARY IN AUD
FAMILY OF 4 in October 2022 for 7 days
The pricing below is just a guide for 7 days! It wouldn't be too much more to extend the trip for a few more weeks, given that the airfares and theme park visits are the bulk of the cost.
ESTA – $19 each x 4 = $76
Travel Insurance – Family cover included some COVID coverage = $272
Flights – $1725 BNE - MCO x 4 = $6900
Accommodation – off site hotel 7 nights = $1200 On site value range for 7 nights $3600
Car Hire – 5 seater car for 7 days = $799
Spending Money – 4 people = $2000
Food – $271 AUD per day x 7 days = $1897
Park Tickets – 4 day park hopper 2 x adults ($758) & 2 x ($731) children = $2978
TOTAL = $14,322
FAMILY OF 6 in October 2022
ESTA – $19 each x 6 = $114
Travel Insurance – Family cover included some COVID coverage = $272
Flights – $1725 BNE - MCO x 6 = $10,350
Accommodation – off site hotel 7 nights = $1200 On-site value range that sleep 6 for 7 nights $4200
Car Hire – 7 seater for 7 days = $1380
Spending – 6 people = $3000
Food – $271 AUD per day x 7 days = $1897
Park Tickets – 4 day park hopper 2 x adults ($758) & 4 x ($731) children = $4440
TOTAL = 26,853
I LOVE talking about Disney travel, so if you have any Disney trip planning questions, let me know, and I will do my best to answer them.