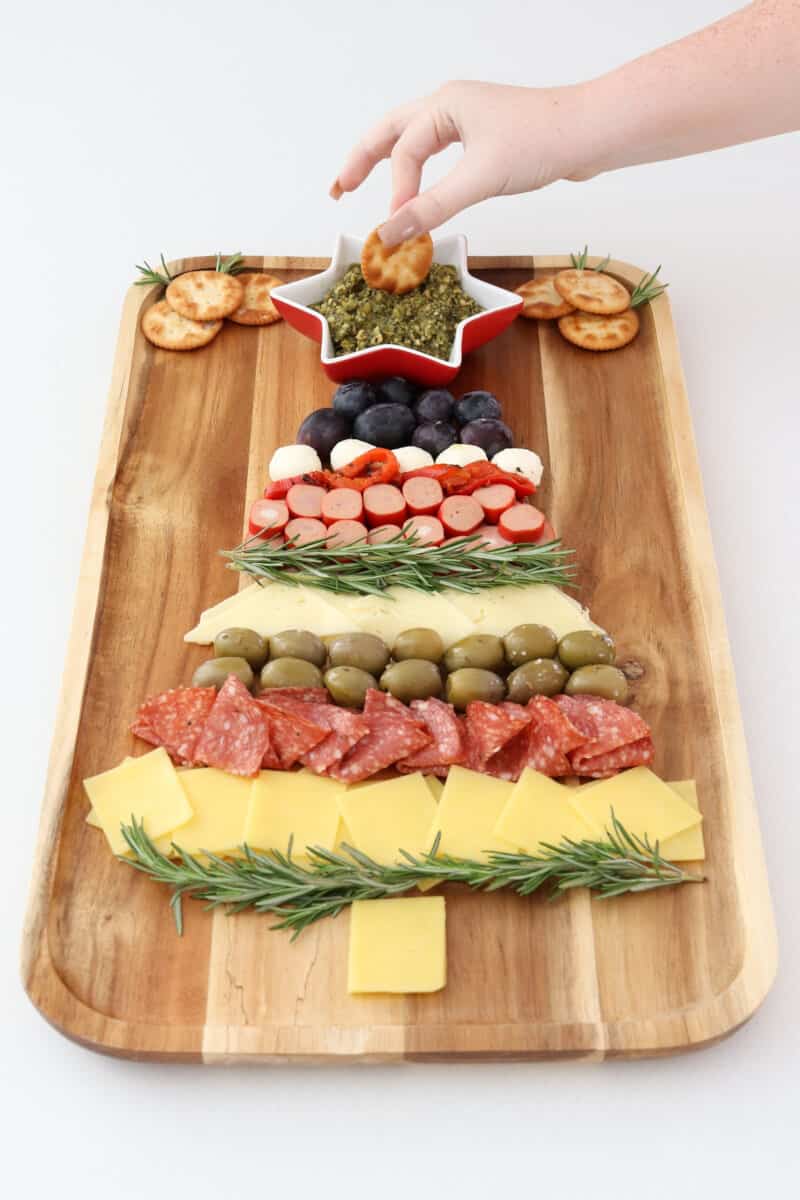 21 Dec

How to create a festive Christmas tree charcuterie board under $30

This post is a collaboration with Woolworths

If you're asked to bring a plate to Christmas this year, this would have to be one of the easiest plates that everyone will love! You will only need 5 minutes and $30 to create this festive Christmas tree charcuterie board.

The key to putting together a charcuterie board is to use a little bit of everything including fresh ingredients, meats and cheeses, all of which is available at your local Woolies. You can use anything you like and you don't have to use what I have, but just make sure you use a mixture of colours and foods to make it stand out.

Ingredients I used to create this festive Christmas tree charcuterie board
Sliced Salami – I used the mild one from the Woolworths deli
Grapes – Any fresh fruit would work
Rosemary
Pitted Green Olives – I used the gin infused Woolworths Olives
Roasted Capsicum Strips
Cheese Slices
Cherry Bocconcini
Kabana / Cabanossi
Basil, Pesto, Pecorino & Cashews Dip
How to create a festive Christmas tree charcuterie board under $30
Using a large serving board or tray, start creating the bottom base of the tree shape by adding the first row of ingredients.
Continue to add the remaining ingredients in smaller rows until you reach the top of the tree shape.
You can add the dip is a serving bowl at the tip of the tree. I found the star shape bowls at Woolworths in the Christmas section and thought it was perfect for this charcuterie board.
If you make one of these Christmas tree charcuterie boards, make sure you tag me @ohsobusymum and @Woolworths so I can share them with everyone.
I can't wait to see them!