I don't know about you, but I love a good homemade burger and my kids do too! Beef burgers make an easy at-home dinner, served with some fries or a side salad. I like to cut up all the burger toppings and lay them out on a tray so my kids can customise their burgers.
This recipe will make around six patties depending on the size. I tend to double the recipe and freeze what I don't use so that I always have patties on hand for lazy nights. You can also freeze these patties cooked and just reheat them when needed.
Here is a list of some of my favourite burger toppings!
Lettuce
Tomato
Cheese
Bacon
Beetroot
Pickles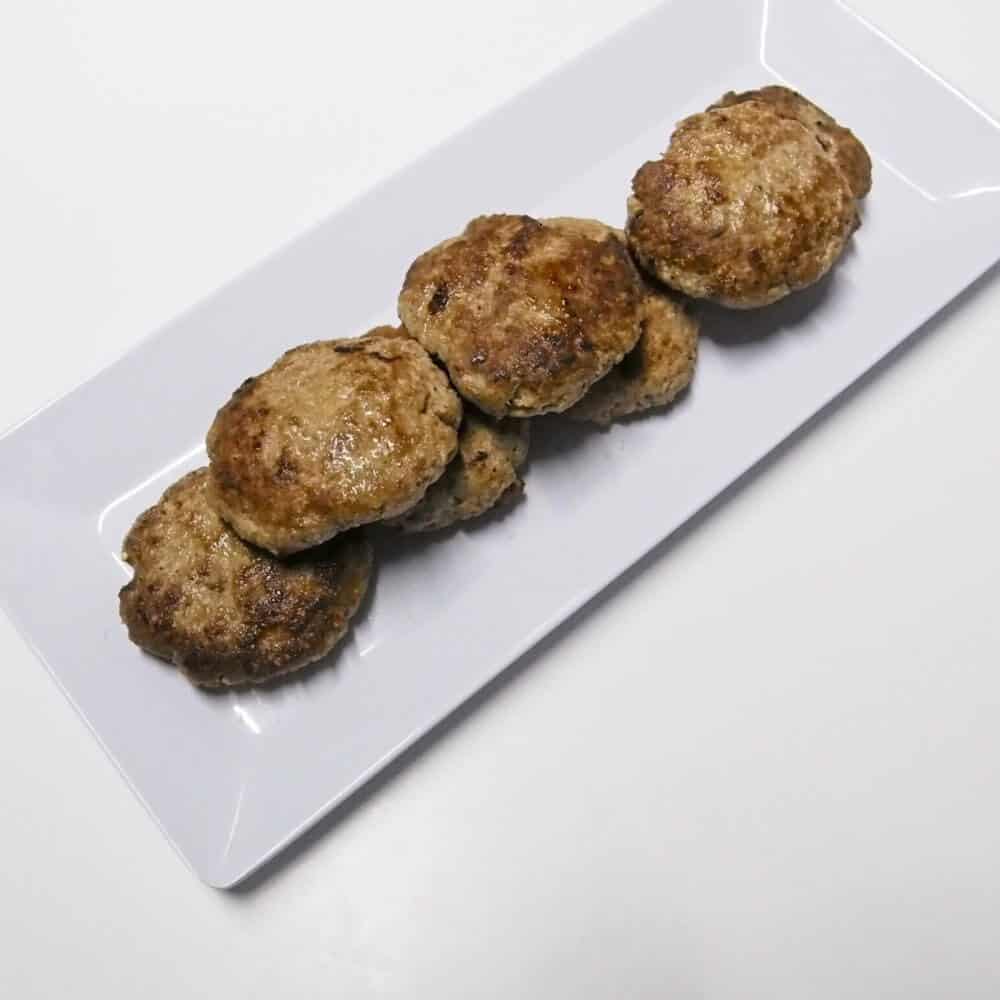 INGREDIENTS
500 grams beef mince (good quality)
1 egg
1/2 cup breadcrumbs
1/2 teaspoon onion powder
1 teaspoon minced garlic
1 teaspoon dijon mustard
salt and pepper to taste
DIRECTIONS
In a bowl, combine all the ingredients and mix well.
Using your hands, shape the mince into equal sized patties and press down with baking paper.
Cook in a frying pan with a little olive oil until cooked through.
Serve on a toasted bun with your favourite burger toppings.
Check out these easy Chicken and Bacon Meatballs for another great meal idea!