This Easter things will be a little different thanks to COVID-19 and we will be celebrating at home! I want to try and keep Easter as normal as possible for my kids and continue our Easter traditions at home. I thought it would be nice to create this Easter grazing fruit platter that the whole family can graze on for lunch.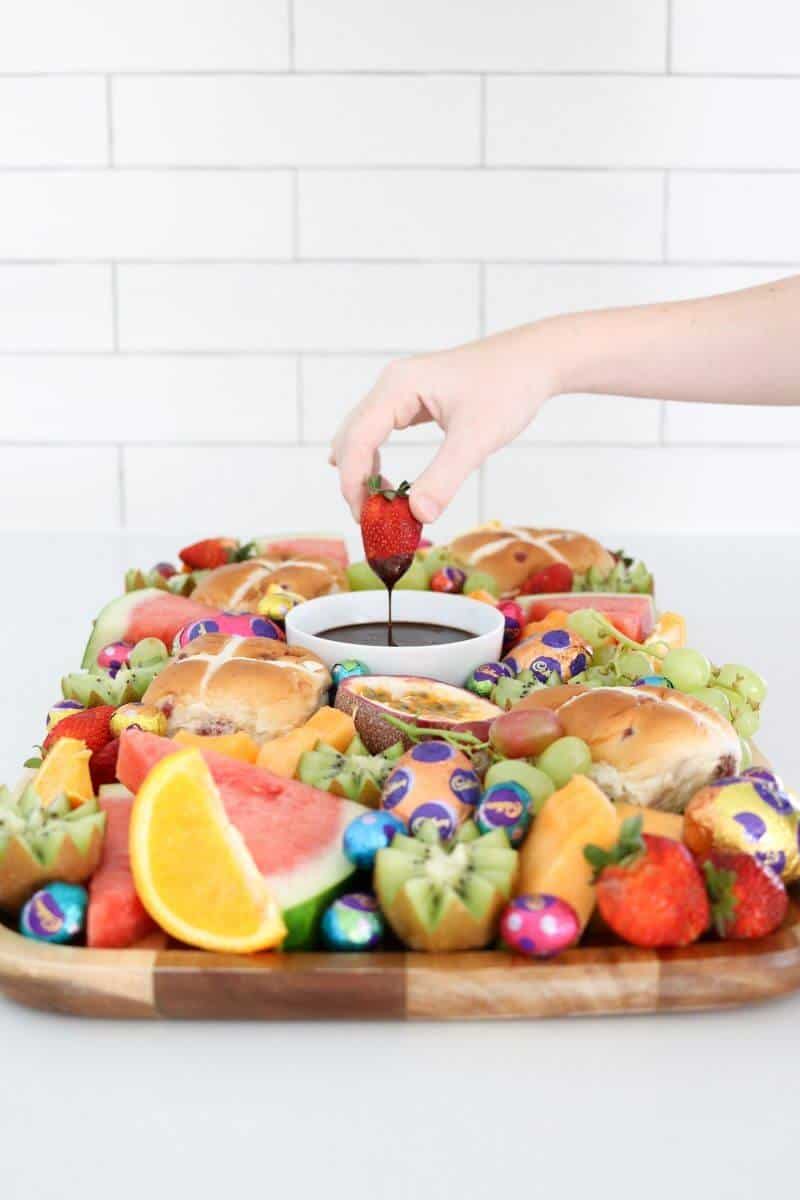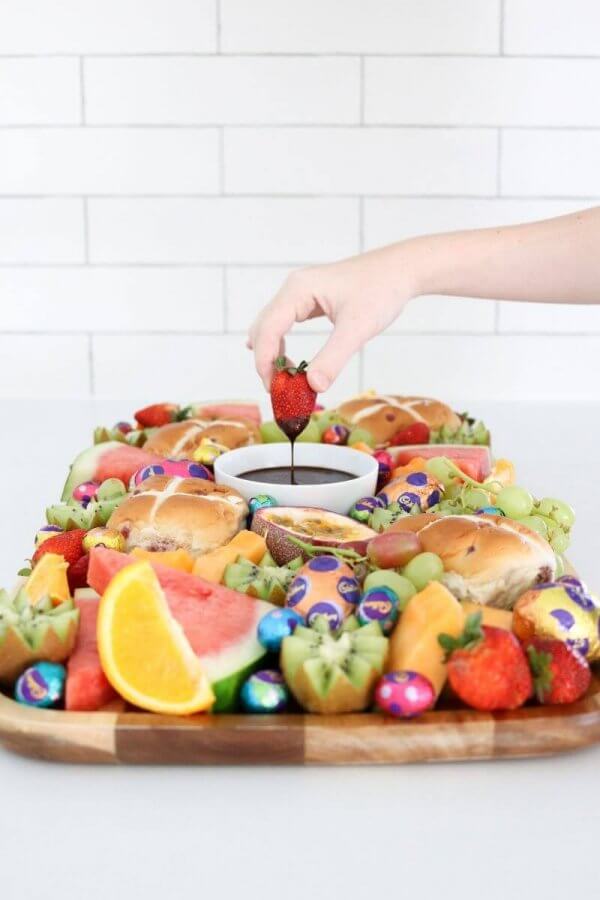 I know from the second my kids wake up Easter morning, they eat chocolate the entire day, so I thought if I filled this platter with fruit and a few sneaky treats, the kids would eat something healthy. Feel free to mix up your platter how you want! You can leave the chocolate eggs off the platter if you wish to keep it healthy and chocolate free.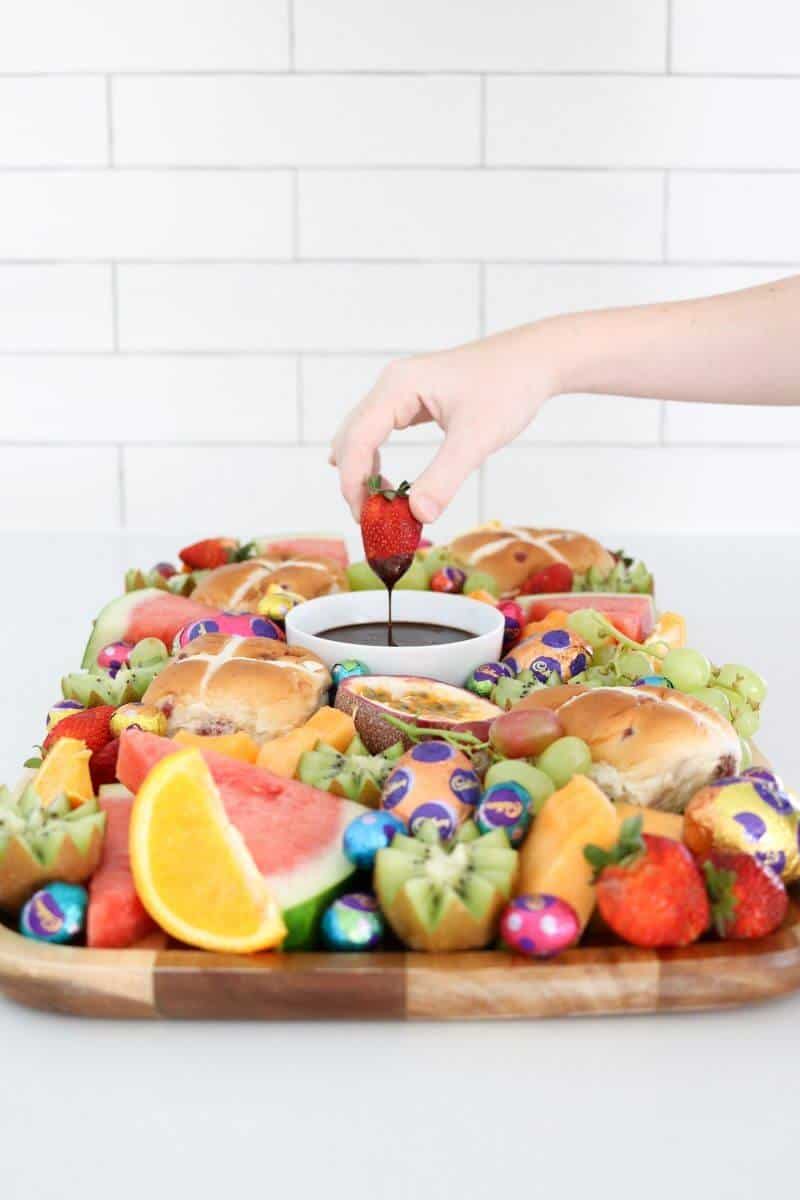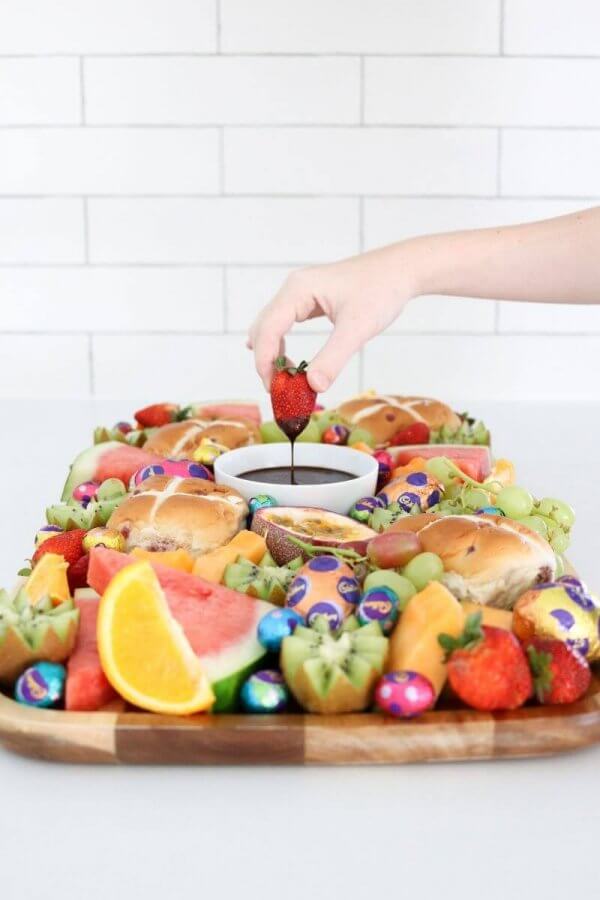 This platter is super easy to put together! All you need is a bunch of fruit, hot cross buns and some chocolate to add to the sweetness of the platter. The wooden platter pictured is from Target for $25, and the last time I checked, it is still in stock.
Products I used to create this Easter grazing platter!
Kiwi fruit
Oranges
Watermelon
Passionfruit
Grapes
Rockmelon
Strawberries
Hot cross buns
Easter eggs
Dipping sauce
I hope you all have a safe and happy Easter!