This post was created in collaboration with Tallebudgera Creek Tourist Park
If you follow me on social media, you may have seen that we recently enjoyed a family getaway at the Tallebudgera Creek Tourist Park. I was SO excited to take my own kids back to the place I once enjoyed annual holidays as a child. Tallebudggera is at the far end of the Gold Coast, about 30 minutes from Surfers Paradise. It's my favourite spot to stay, away from the hustle and bustle of the busy Surfers Paradise, but still retains that laid back, easy, beachside atmosphere. I'm a total sucker for tourist/caravan style parks when on holidays with my kids because I can let them have a little more freedom, ride their scooters endlessly and spend time exploring and making lots of little friends on our stays.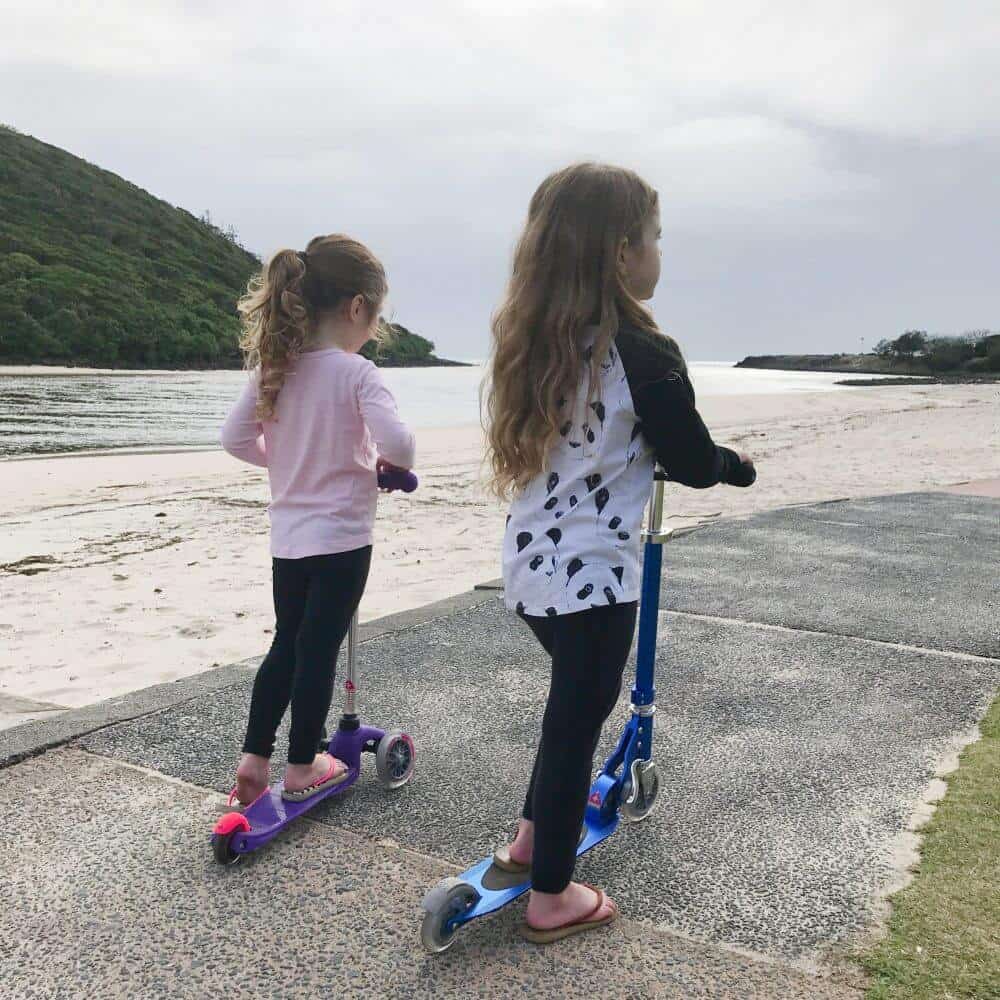 If you've read my blog for a while, you already know that I often struggle to find accommodation that's suitable for our family of 6!  We booked into the Deluxe Family Villa, which can sleep up to 8 people, but there are several different options available that are suitable for all budgets and family sizes. The Deluxe Villa had a full kitchen, laundry facilities, and even a BBQ! As soon as we arrived, we unpacked and headed off to Coles to get some groceries, with the intention of cooking most of our meals at the Villa. One thing I really love about Tallebudgera Creek Tourist Park, is the location! It's right ON Tallebudgera Creek with a netted swimming area in beautiful clear waters. If you follow the walking path on the water side, you will arrive at the surf beach within 10 short minutes! Scooters or bikes are an absolute must! The park is scooter and bike friendly, with smooth beachside bike paths surrounding it.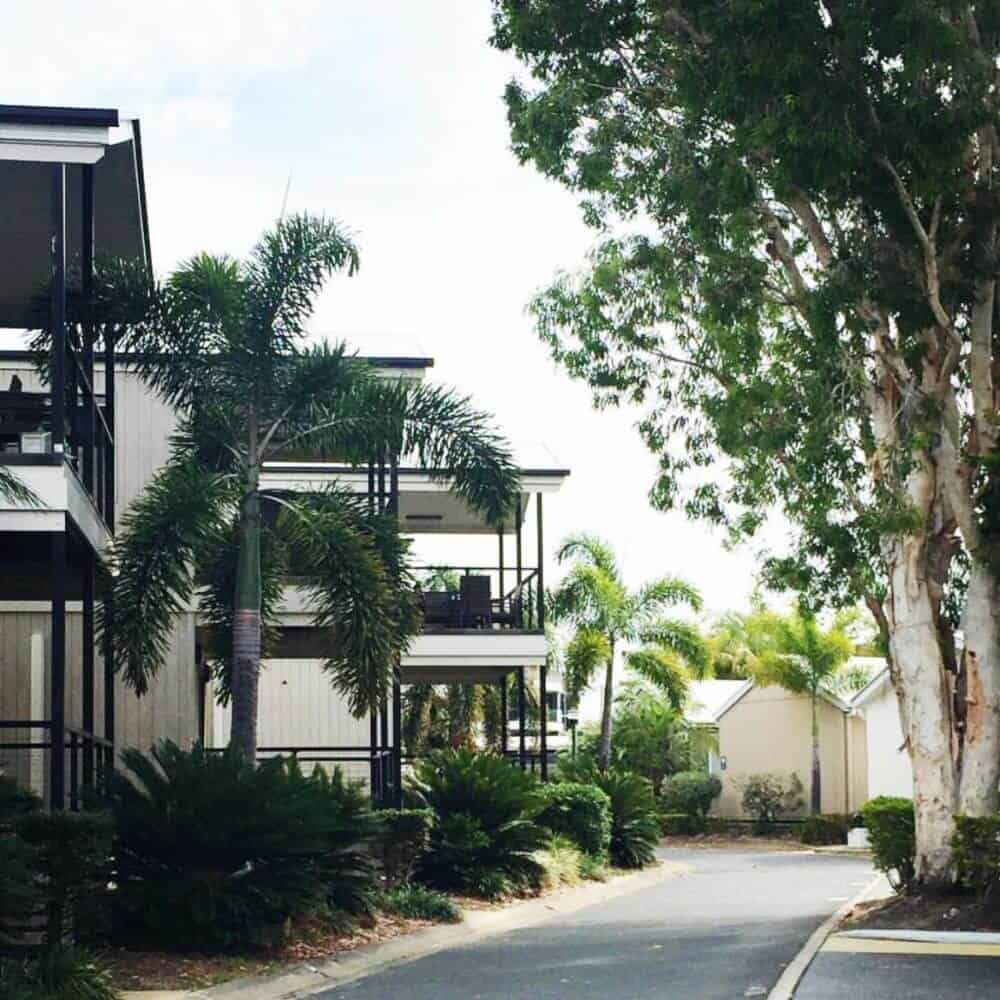 It was a little chilly when we were here, but that didn't stop my kids wanting to swim of course! Thankfully the pool was heated and it is truly every child's dream! The pool is HUGE, has fantastic water slides and a smaller toddler area where the little ones can play and splash, a safe distance away from the rowdier, bigger kids. Along with this incredible swimming pool, there is a great children's playground, a games room, peddle cars and so many other activities to keep the kids thoroughly entertained. We decided to head into Surfers Paradise one night for dessert, some Time Zone action and to sneak in a little shopping! This is a tradition for us when we head down the Gold Coast, but there is plenty to do around the immediate area if you don't want to venture too far away. Across the road, you'll find the local surf club which has fantastic meals and we discovered a few other terrific eateries on this same strip.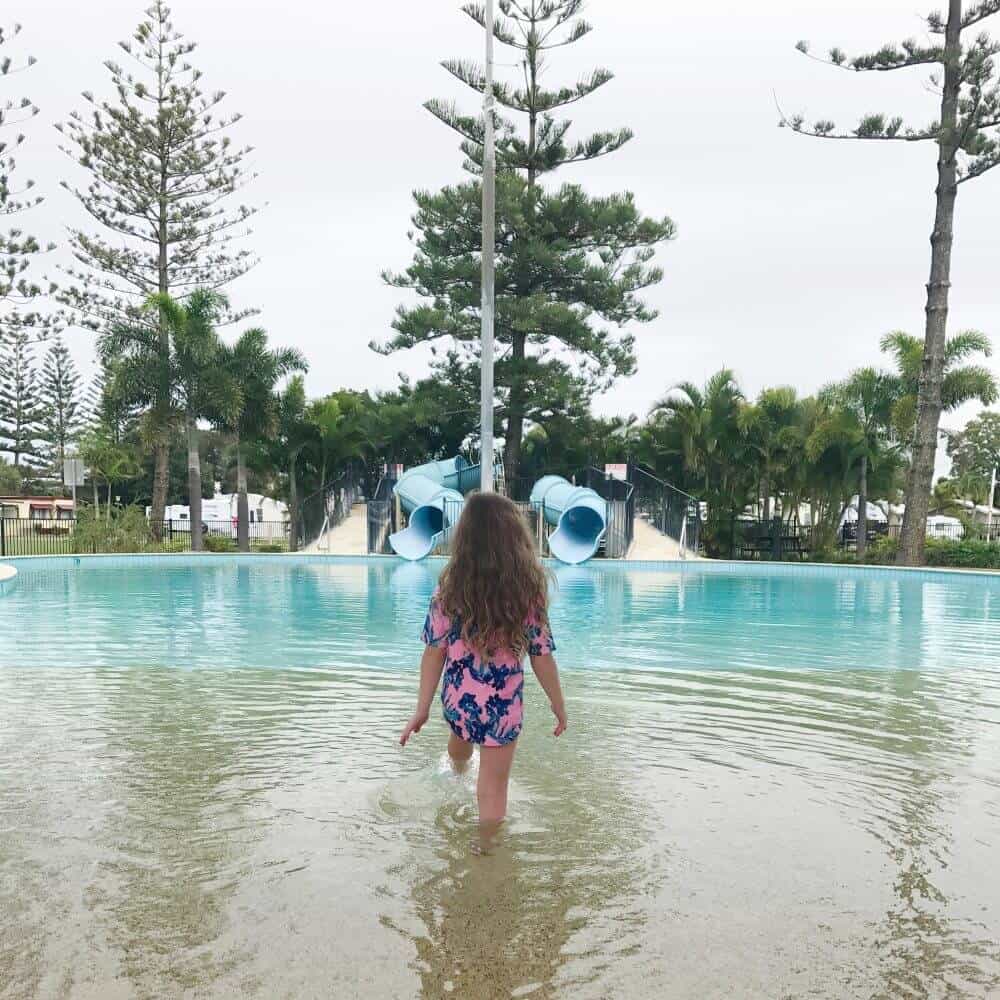 If you're looking for somewhere kid-friendly to stay on the Gold Coast and want to keep well away from the hustle and bustle of Surfers Paradise, I suggest you look here! If you've stayed at Tallebudgera Creek Tourist Park before, I would love to hear what you thought of it and if you loved it as much as we did?