If you're looking for a fun activity to do with the kids, try decorating these Easter biscuits! There is no baking required (#winning!) and it only takes a few minutes to set up. You can use any decorations you wish like Smarties, sprinkles or decorating gel. I used what I had in the pantry. You could even buy pre-made icing that comes in the tub to make this activity even easier!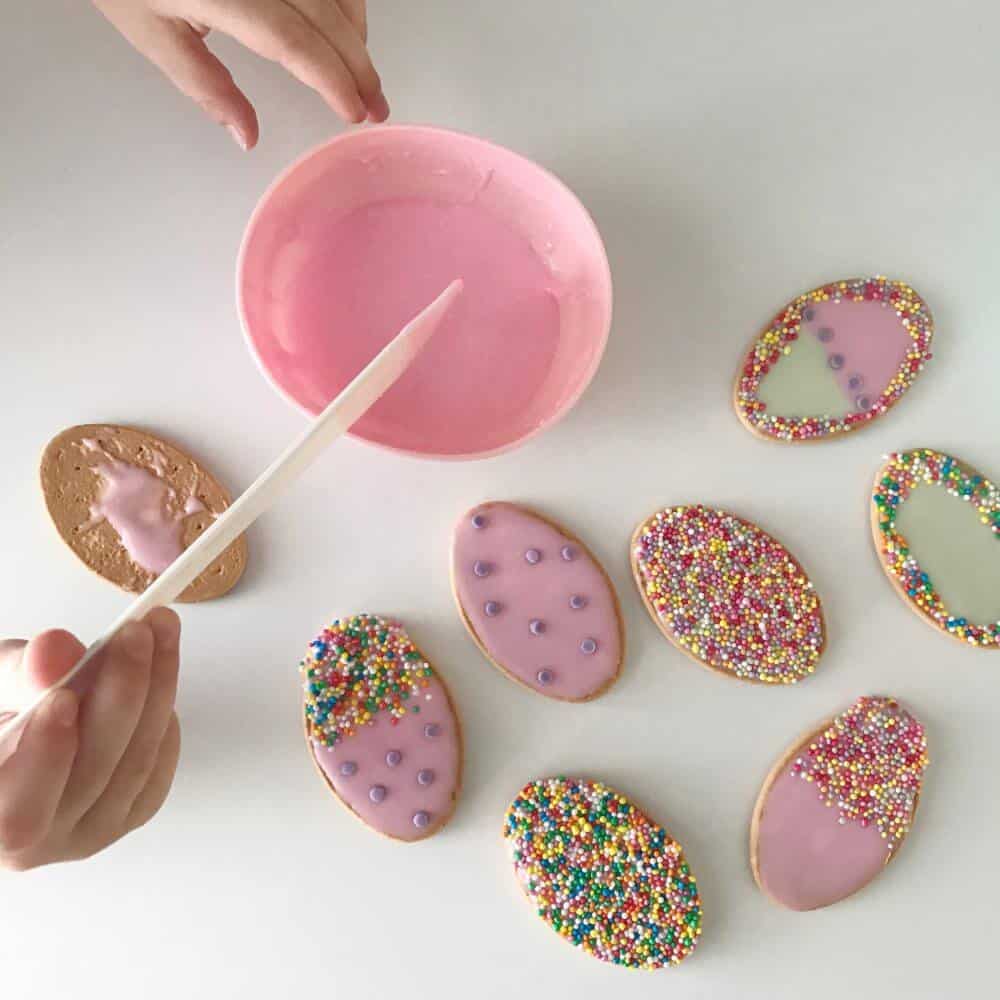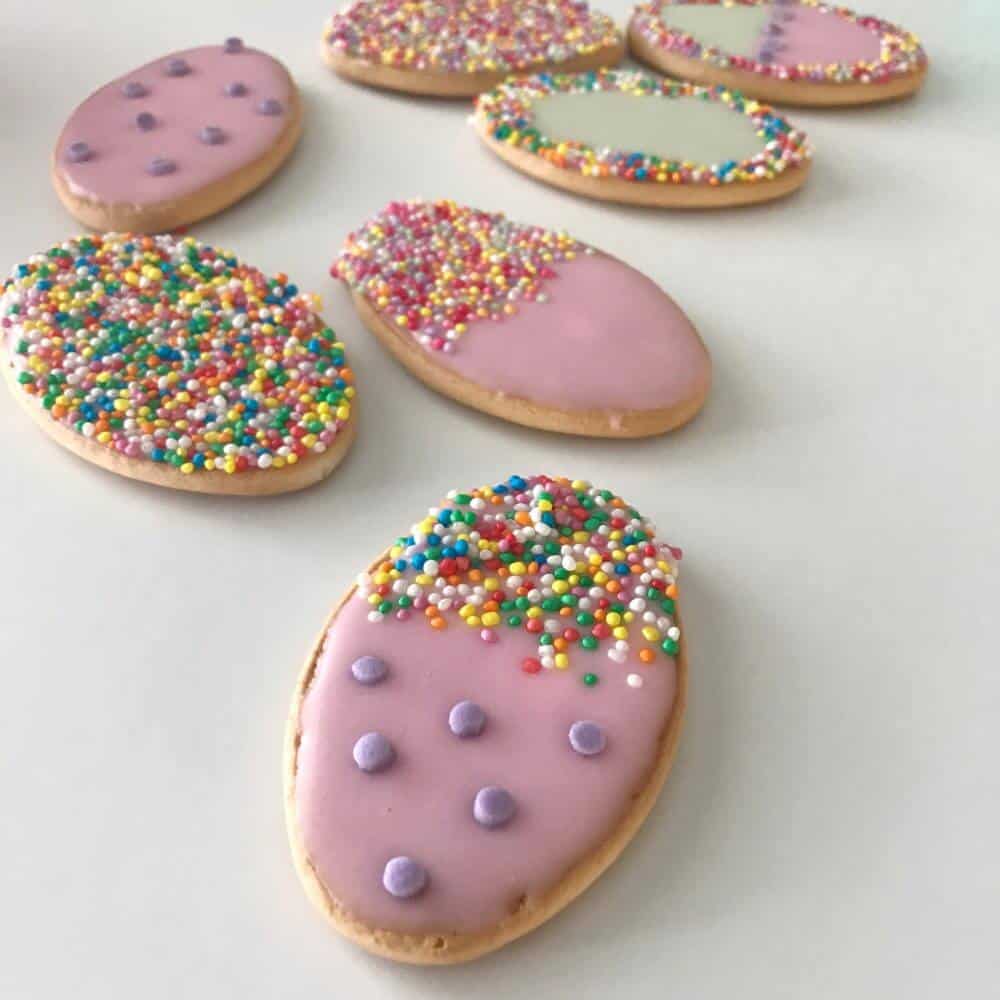 The icing will set hard on the cookies after about 30 minutes, so make sure you decorate them while the icing is still soft. For a dairy-free alternative, you can replace the milk with some warm water.
Ingredients
Milk Arrowroot biscuits
Sprinkles or lollies to decorate
1 cup icing sugar
1 tablespoon milk
Food colouring
Directions
Mix icing sugar and milk together in a bowl.
Separate icing into smaller sized bowls and add food colouring.
Using a knife, spread the icing on the biscuits and decorate.
Store in an airtight container for three days.