This post is sponsored by Woolworths
With Mother's Day fast approaching, I put together this gorgeous 15 minute Woolworths mud cake hack that would be perfect to serve for Mother's Day brunch. You could gift it, share it or eat it yourself, I won't judge! I mean, who wouldn't want a whole cake for Mother's Day?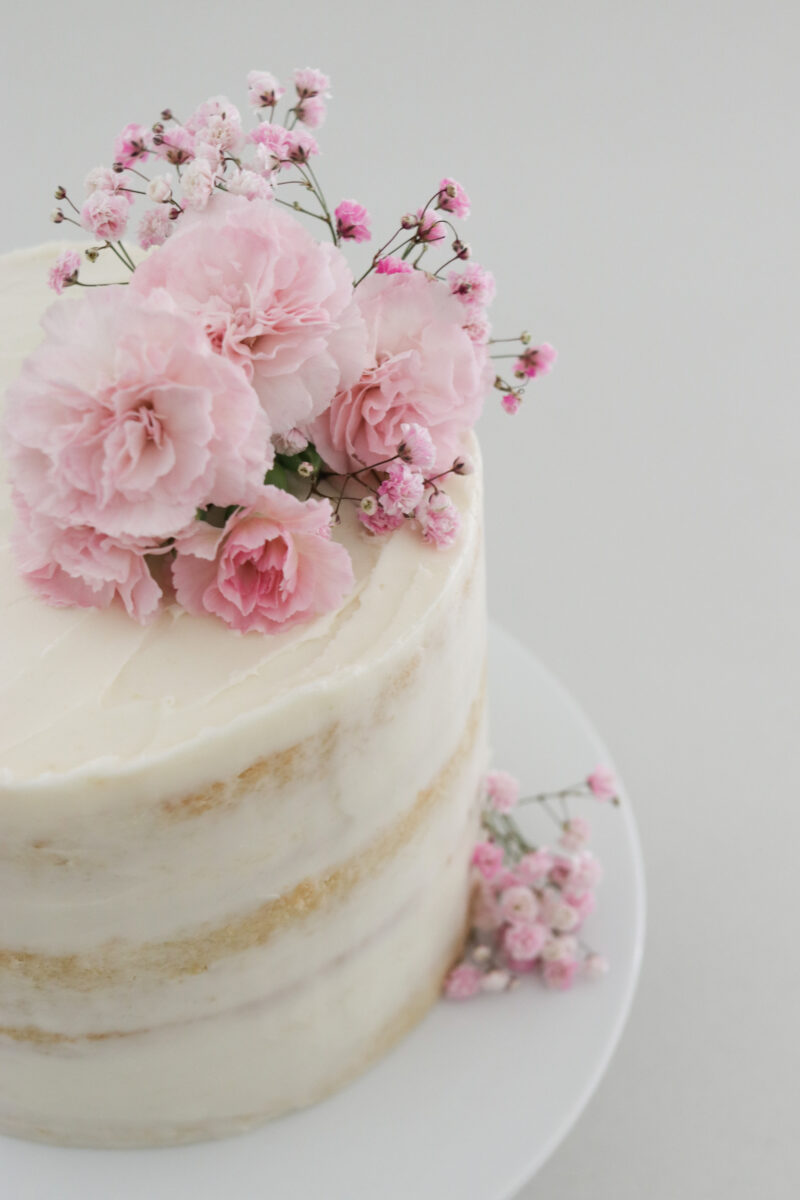 This naked style cake would be perfect for Mother's Day, it would also make the perfect baby shower cake, wedding cake, or birthday cake. You could top it with fresh berries, macaroons or fake flowers, the designs are endless. I put together this cake in under 15 minutes and for under $25, which is amazing! It doesn't look like a $25 mud cake hack that only took a few minutes to put together.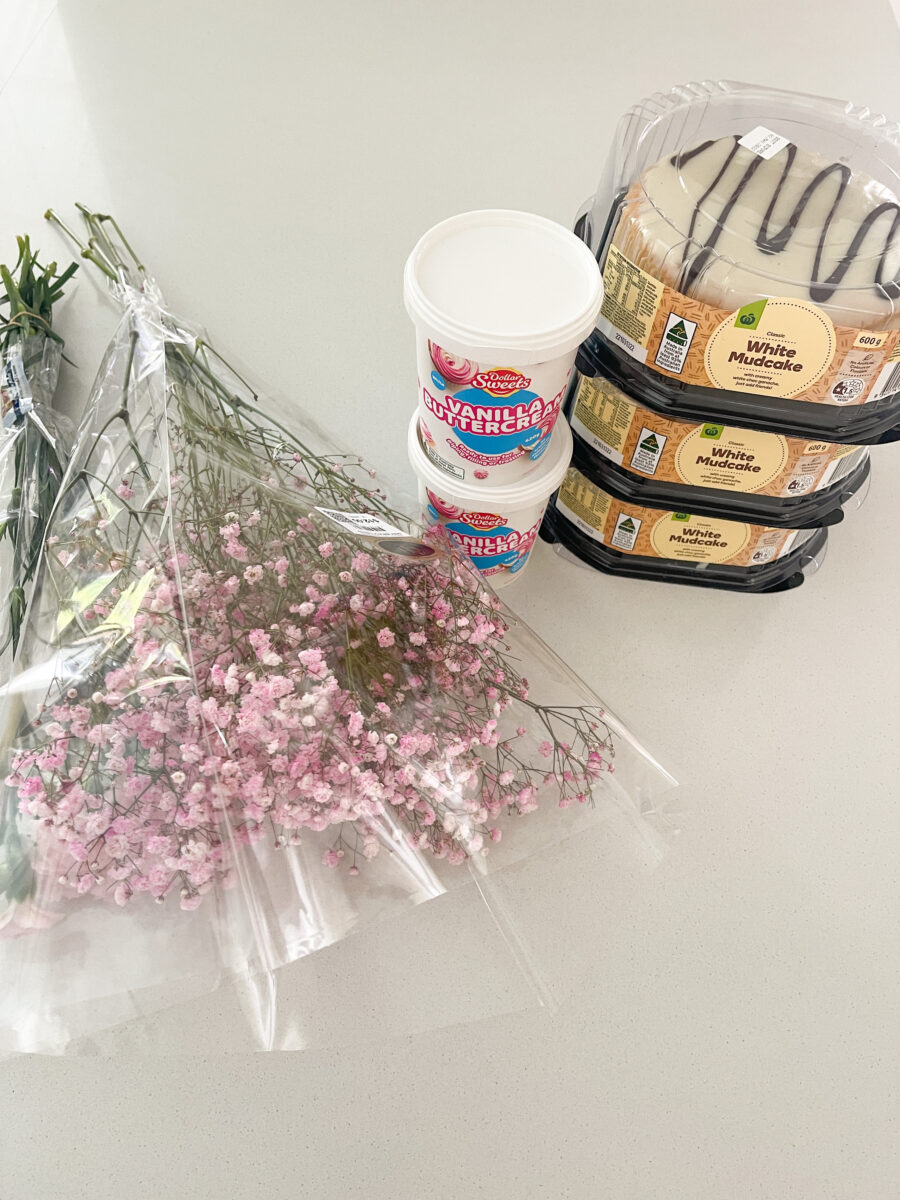 What you will need
How to create this mud cake hack
Remove the icing from 3 Woolworths mud cakes (or you could leave it on, it's up to you).
Layer the 3 mud cakes on top of each other.
Cover the cakes in the buttercream icing making sure the entire cake is covered.
Using a ruler or scraper, smooth off the edges of the cake removing icing as you go to create the "naked" cake look. Do this slowly and don't worry if you mess it up, you can just add more icing and scrape it again.
Top with flowers and serve.
TIP: Make sure you remove flowers prior to serving and the bit of icing the flowers have touched. You could also add a little baking paper under the flowers so they don't touch the cake at all or wrap the cake stems in cling wrap to prevent the flower sap from touching the cake.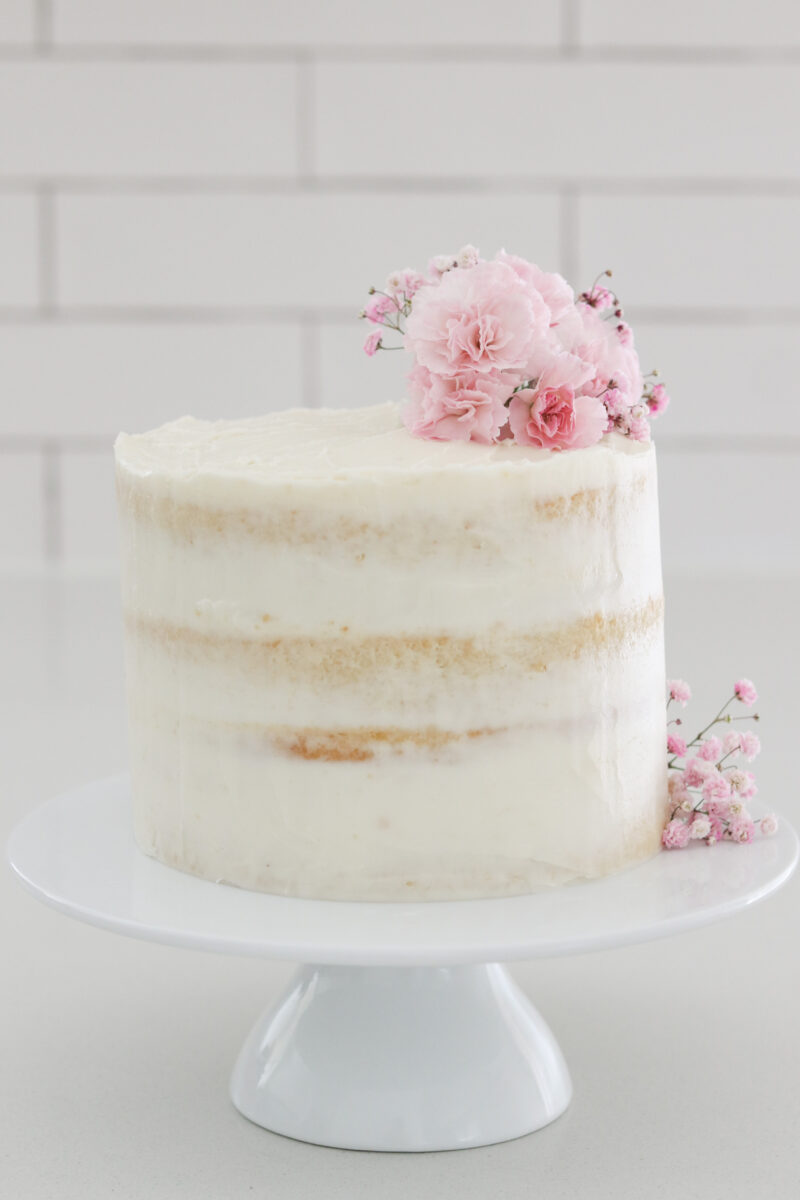 If you create one of these gorgeous Woolworths mud cake hacks, tag us at @ohsobusymum and @Woolworths_au.
We would love to see them!