I finally jumped on the unicorn trend and made these magical unicorn crunch mousse cups!  They might be the cutest desserts ever! They only take around 5 minutes to prepare (plus 2 hours set time) and they are so easy to make.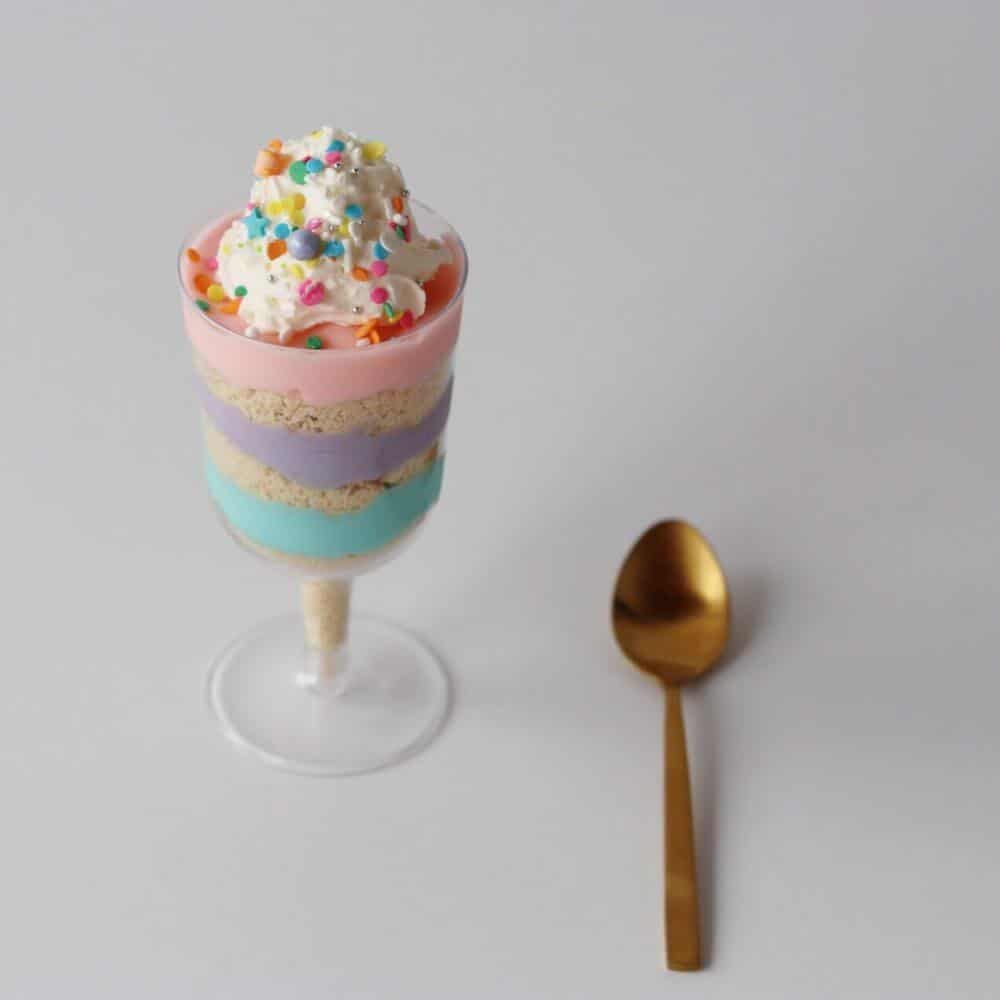 The sprinkles pictured are from Twinkle Sprinkles.
Biscuits used are coles brand custard vanilla creams for $1 a packet.
Cups used are plastic wine glasses in the party section at coles, but you can use any type you like. Plastic shot glasses would work perfecly for kids parties.
INGREDIENTS
500mls thickened cream
1 cup caster sugar
3 teaspoons unflavoured gelatin
2 tablespoons cold water
1/4 cup boiling water
1 teaspoon vanilla essence
200 grams custard cream biscuits
food colouring
DIRECTIONS
Crush biscuits in a zip lock bag or food processor. Set aside.
Add thickened cream and caster sugar to a large mixing bowl and mix on high until soft peaks form. Set aside in the fridge.
Sprinkle gelatin over cold water; stir and let sit for 1 minute.
Add boiling water to gelatin and stir until dissolved. Let stand to cool.
Remove cream from the fridge.
Whip cream on a high speed slowly adding the gelatin and vanilla. Whisk until soft peaks form.
Divide cream equally into small bowls and add desired food colouring to each bowl.
Spoon 1 – 2 tablespoons of crushed biscuits into the serving cup followed by 1 – 2 tablespoons of mousse and repeat until full.
Place in the fridge for 2 hours to set.
Once set, top with plain whipped cream and sprinkles.