Aloha!
As soon as we stepped off that plane, I knew Hawaii was for us. We loved the people, the laid-back attitude and the tropical vibes that let us know we were in paradise. I planned two weeks on Oahu with my four girls, moving across three different hotels (Embassy Suites, Disney Aulani & Hilton Hawaiian Village). Firstly, two weeks was a little too long on the one island, and I think seven days would have been enough to soak it all up and do everything. Next visit, I plan to visit one of the other islands instead of spending all of our time on Oahu.
I'll cover everything you need to know about visiting Oahu with kids and some things you really should do!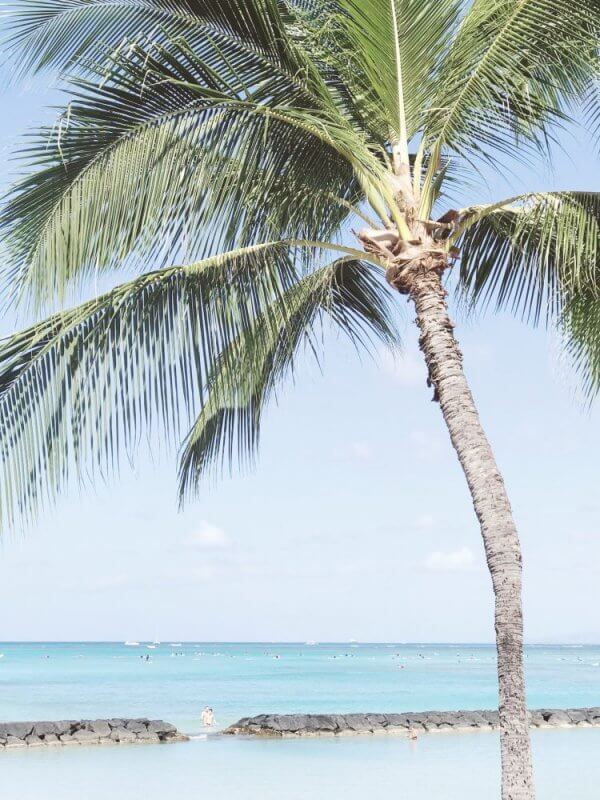 Things you need to know
Money
Hawaii is a state within the USA, so the currency is USD. It's best to get your money exchanged in Australia before going to Hawaii because the rate is never as good in the States. I know with some Asian countries you can get a better price outside of Australia, but that's not the case for USD. I recommend you get a prepaid travel card, which works basically like a Visa debit but in the currency you pick. We always have one when travelling to the States and did the same in Hawaii to make things easier. Just a tip if using a prepaid travel card- Don't use any prepaid or debit cards for hotel deposits.  Prepaid travel cards allow withdrawals only and refunds or deposits can't be returned to the card. If you use a Visa debit, you will wait longer to receive your refund than by using a credit card.
Tipping
Tipping is required in the USA, and you are expected to tip between 15-20% on top of the restaurant bills. You have to tip anyone that provides you with a service (not required at fast food places or counter service). Now I'll admit, most of the time I find tipping uncomfortable, occasionally rude and just plain annoying, but it has to be done. You'll soon know when you forget to tip someone as they will stand there and wait until you tip them, haha. I used this online tipping calculator to help me work out the amount I needed to tip, but most of the time, I rounded it up to the nearest dollar.
Transport
I thought the taxis were cheap compared to what we pay here in Australia. A lot of the taxis were van's, which is perfect for families like ours.  If you are staying in the Waikiki area and want to go over to the Ala Moana Center, taxis are around $12 each way. There is also the Waikiki trolley (pink line), which is $2 (cash only) per person each way and goes past most of the tourist hot spots, including the Ala Moana Center. After a few days, I wanted to go to a few places a little out of the way, so we decided to use public buses, and I wish we caught them to start with! They are really cheap and easy to catch. I used Google Maps, typed in where I wanted to go, and it told me what number bus to catch, the full timetable along with a live map to follow. After we worked out how great the buses were, we ended up catching one to Pearl Harbor. The buses are $2.50 for adults and $1.25 per child per trip (with a free transfer but you have to ask for the transfer ticket), or $5.00 per adult and $2.50 per child for a full day pass, which allows you to catch as many buses as possible.
Entry requirements (ESTA)
If you followed my saga on social media, you'd know that we nearly didn't get to go on our holiday. My daughter recently got a new passport, which cancelled her valid ESTA. If you don't have a valid ESTA, you won't be able to even board the aircraft. Now, remember when you get a new passport, you MUST get a whole new ESTA (which I didn't know). Luckily for us, I applied online at the airport, and within two hours, we had approval and a new ESTA. I knew there was a reason why I always get to the airport at least 3-4 hours early. When applying for your ESTA, make sure you use the OFFICIAL site only! Other sites charge you triple the price for the same thing.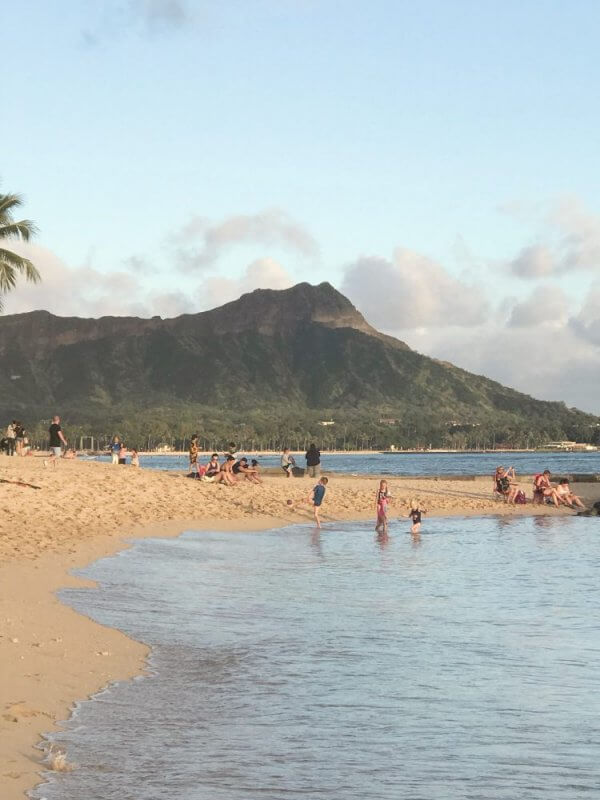 Things you should do and see
Hire a car and travel the north shore.
Visit an ABC store (they are everywhere and are like an IGA store back home).
Visit Pearl Harbor.
Eat at as many food trucks as possible.
Watch the free fireworks every Friday at 8 pm at the Hilton Hawaiian Village.
Hit the shops and make sure you visit Walmart, Target, the Disney store and Victoria's Secret (they have the best mum bras, ever).
Visit the outlets! There are so many bargains out there.
Eat at the North Shore food trucks.
Spend happy hour at dukes.
Make sure you try a shaved ice.
Experience a luau.
Visit Hanauma Bay State Park.
Visit a Ross Dress For Less store (clothes are so cheap! Including swimwear, if you need some for your holiday.
Hike to the top of Diamond Head.
Swim and explore Waikiki Beach.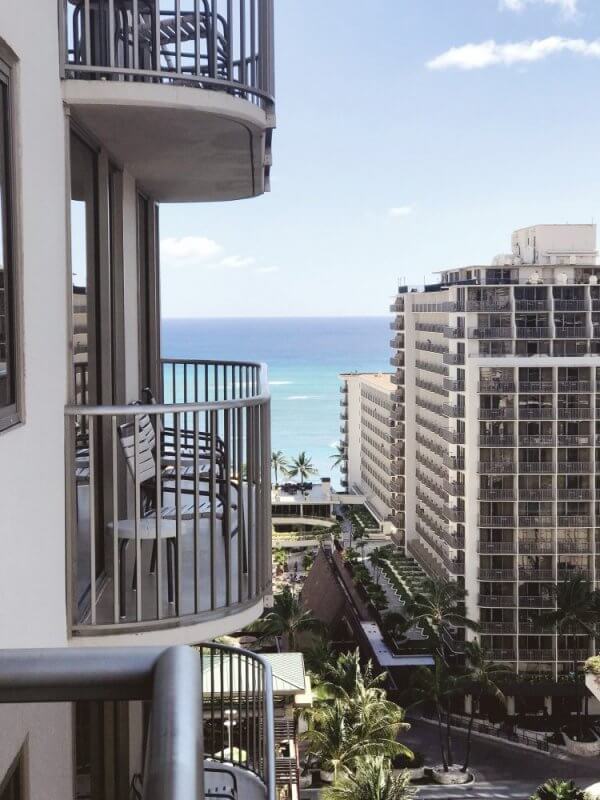 Things you should bring
There is no need to overpack for Hawaii. You can get everything here that you can get at home and I found things were a lot cheaper, so pack light.
Australian Power board to plug into a USA adapter. This allows you to plug in all your devices as we found most hotels only have 1 or 2 power points that you'll have to fight over.
Vegemite if you or the kids like to have it on toast or sandwiches.
Things you can buy in Hawaii
Floaties are cheap and are available everywhere.
Sunscreen is cheaper than in Australia, and you can find it at the ABC stores or pharmacies.
Beach mats are $2- $4 from the ABC stores and they come in handy.
Healthy snacks for the kids. Head to target, and you'll find a heap of pre-packed snacks.
Swimwear! If you can't find a set you like at home, don't stress, you will find a massive range at low prices at Macy's or Ross stores.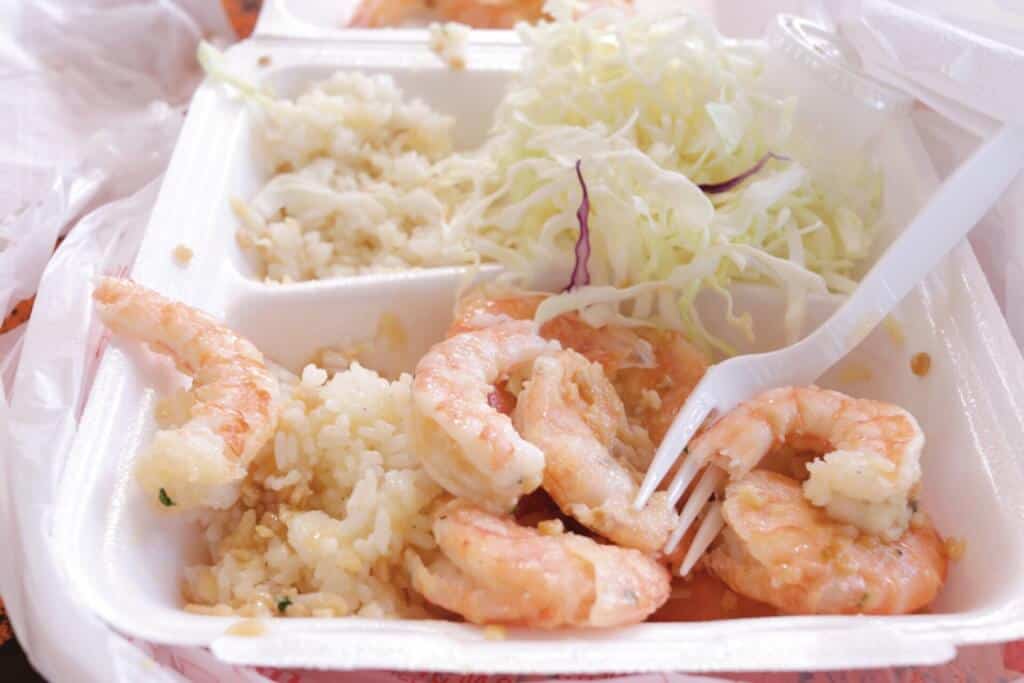 Family-friendly places to eat
Denny's (a USA  chain diner-style restaurant). It's cheap, tastes ok and has an extensive menu (make sure you try the milkshakes).
The Cheesecake Factory is a MUST. It's our absolute favourite place to eat. While it's not the cheapest, it's the best quality and the food is fantastic! Don't forget to grab a slice of cheesecake to take back to your hotel. Be prepared to wait for a table if you go at peak times.
The Yard House – it can get busy, so make sure you go early.
Chili's – If you head out to the outlets, it's the perfect place to stop for lunch.
Duke's is an iconic spot to stop for drinks.
Leonard's Bakery for the best malasadas and doughnuts.
I hope this post helps you plan your next family trip to Oahu.