Did someone say dessert pizzas? Yes, I did! I had some leftover pizza bases in the fridge, but I didn't have any savoury ingredients to make pizza. I thought I would attempt to make some chocolate nutella dessert pizzas instead. With the first lot, I failed. I put the toppings on and then baked the pizza, but the nutella along with the toppings burnt before the base was cooked. The next round, I cooked the pizzas basses first and then added the toppings. It worked, and they were so good!
If you don't have mini pizza bases, you could use any store bought base or you could make your own. Next time, I'll set up a little station so the kids can have fun making their own mini pizzas. These mini pizzas would be perfect if you were having a children's birthday party and wanted to do a fun activity with them.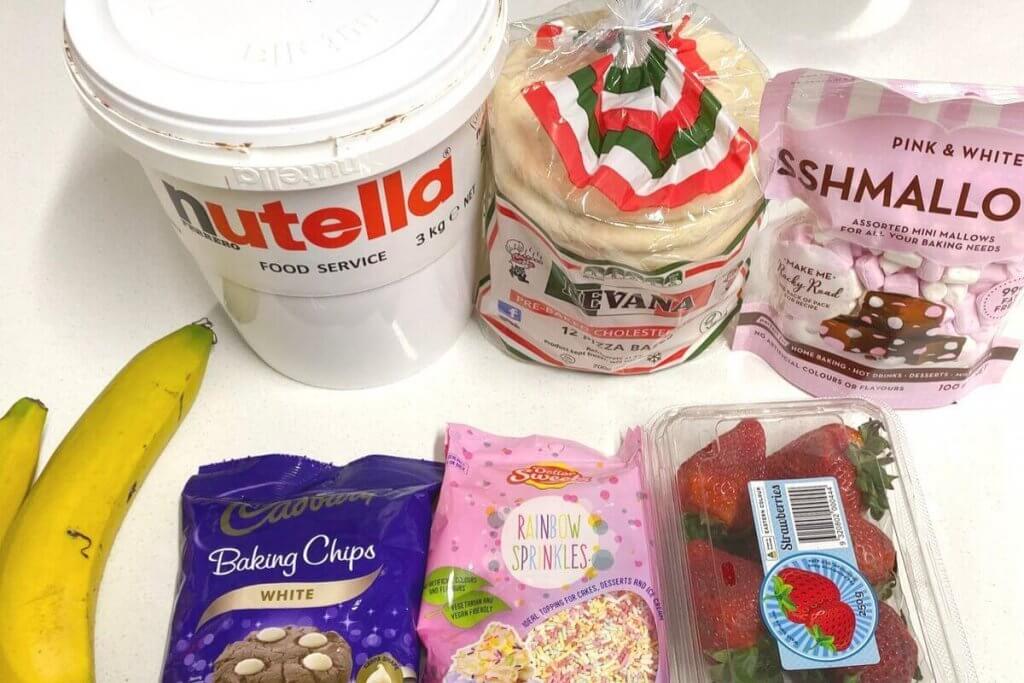 What you'll need
Mini pizza bases (available from Woolworths in a pack of 12 for $5)
Mini marshmallows
Nutella
White chocolate chips
Fruit (I used banana and strawberries)
Sprinkles
How to make them
Bake plain pizza bases for around 10 minutes on 180°c until slightly crispy.
Remove from the oven and spread nutella on the pizza base.
Sprinkle chocolate chips and marshmallows on pizza basses.
Return pizza base to oven and bake for around 2 minutes to allow chocolate and marshmallows to melt.
Remove from oven and top with fruit and sprinkles.
Cut and serve while warm!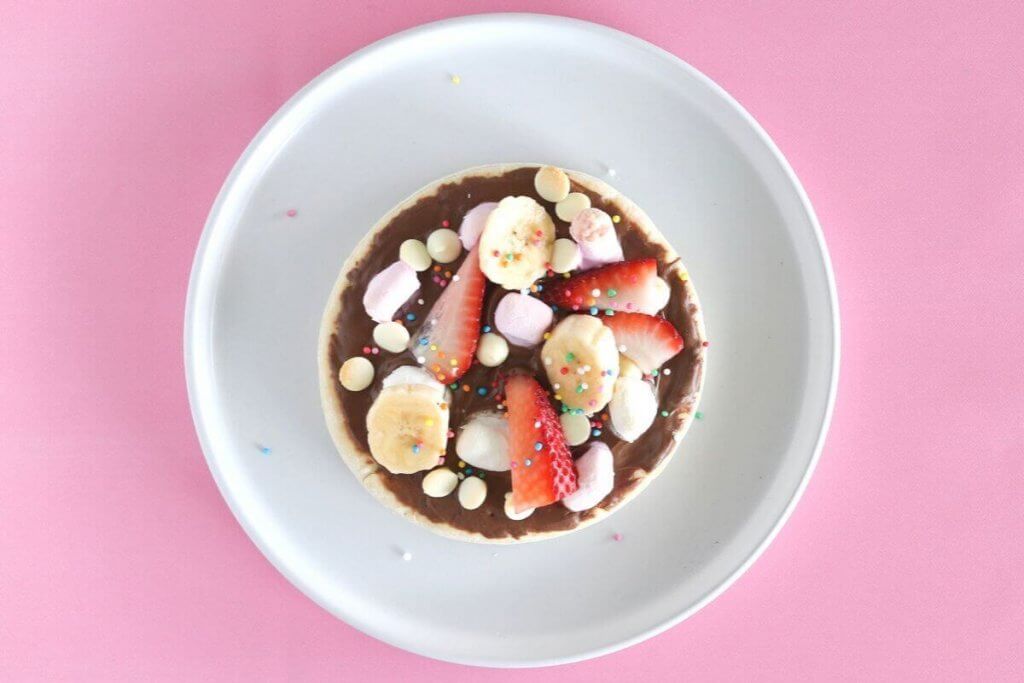 If you make these yummy desserts pizzas, I'd love to see your creations! You can tag me @ohsobusymum on Instagram or Facebook, so I can share them with my followers.