Each year I create a new Easter grazing platter for the blog and this year I wanted to make it a brunch platter with lots of fresh fruit, fresh hot cross buns, and of course chocolate easter eggs. I love grazing platter because they are so easy to put together, they are budget-friendly and there is something for everyone. Oh, and I forgot to mention they look AMAZING!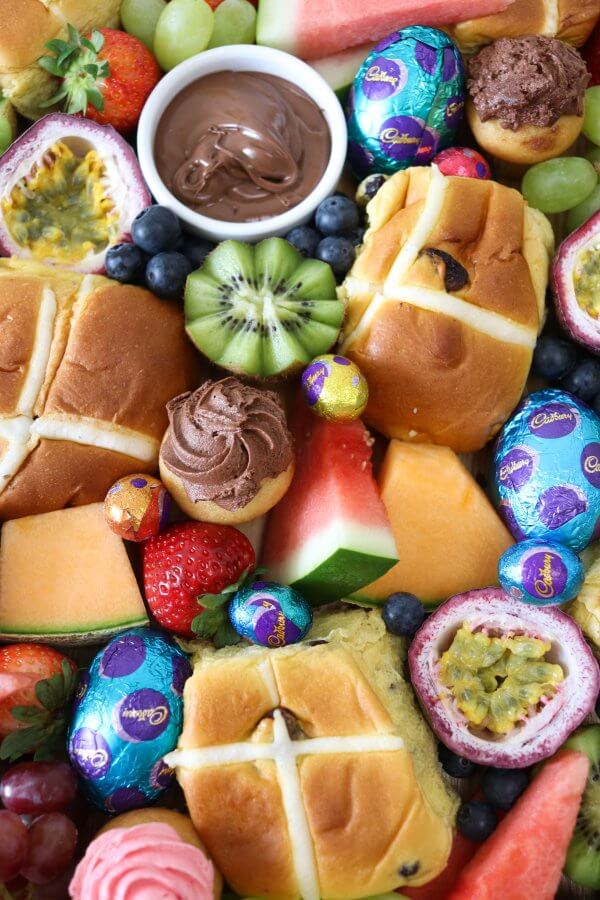 Tips to put together your grazing platter!
Try and keep the fruit from touching the hot cross buns. You can position them so the skin touches and not the actual soft part of the fruit to stop the hot cross buns from going soggy.
Use fresh hot cross buns only! Trust me it will make all of the difference having fresh soft hot cross buns when you're eating them.
Try and create it just prior to serving it so everything is fresh.
You can cut up all the fruit the night before, so all that you have to do is assemble the brunch platter prior to serving.
What I used to create this Easter Brunch Grazing Platter
Fresh fruit
Hot cross buns
Chocolate easter eggs
Dipping chocolate
Mini cupcakes
Round board
Now, if you want to check out my previous Easter Platters, you can find them all here! If you put together an Easter platter, tag me at @ohsobusymum so I can reshare them.