Yes! Vuly now make bikes, and my girls were asked to review them. You might already know that our family is Vuly fans! My kids have the popular Vuly swing set that they basically live on, so when they heard the news about the bikes being released, they were more than happy to pop on their helmets to review them.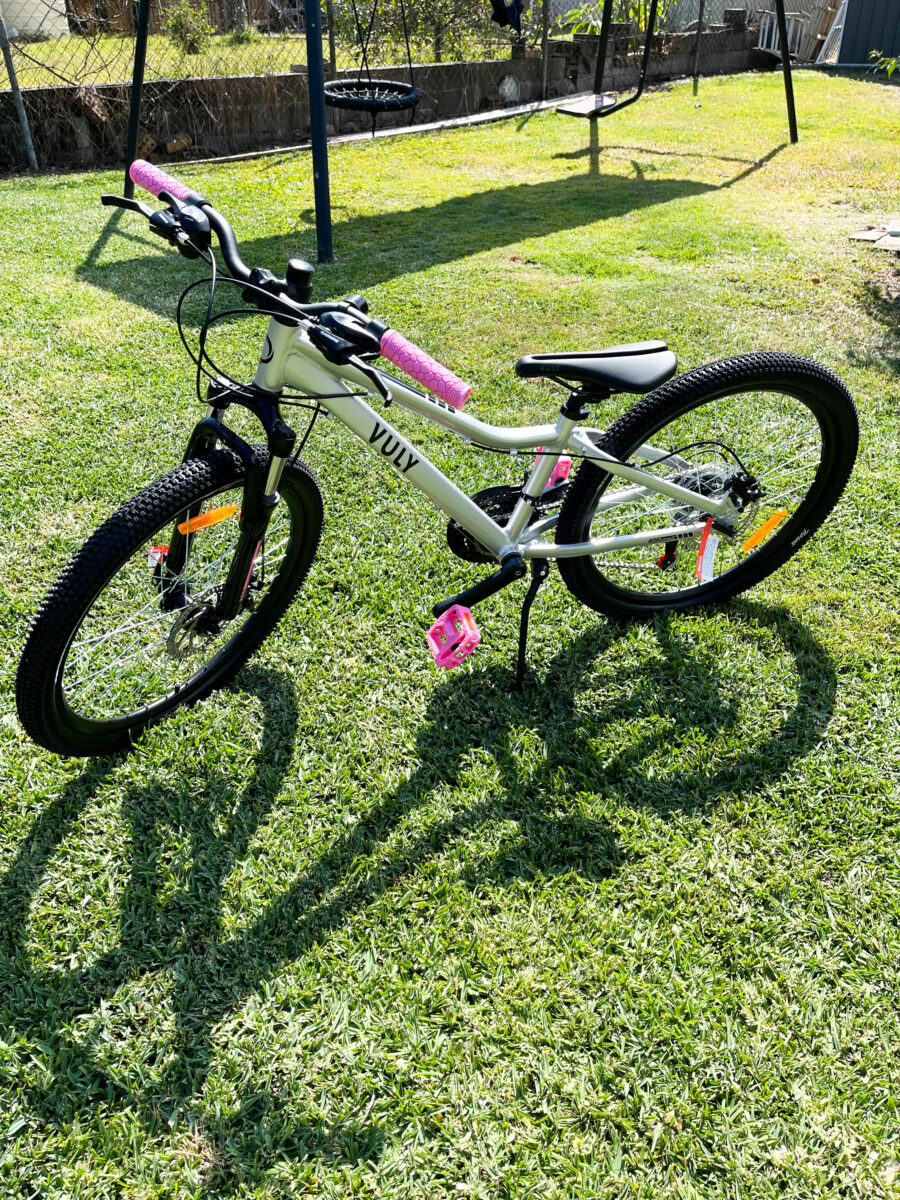 My girls aged 8 & 10 hadn't ridden a bike in years, but I was surprised at just how quickly they picked it up. Easy steering and the light bike frame made teaching them to ride a bike again easy. We went to practice on a grass field, and after a few falls, they had mastered it within a day. Now the big kids (aka us parents) want bikes so we can go on family bike rides with them.
My girl's thoughts on the Vuly bikes – They both love them and have been going for a bike ride nearly every day since getting them. They both like the option to change gears easily on the handlebars when going up or downhill. They said the bikes are comfortable, easy to ride and lot's of fun!
Features of the Vuly Bikes
Vuly bikes come in a range of different sizes ( 12″, 16″, 20 and the 24″, which we reviewed).
The 24″ is suitable for ages 8 – 11 years +21 speed Shimano gears
Easy assembly (5 minutes is all you need)
Free postage
Range of colours
Front wheel can be removed in seconds for easy transport
You can add on matching accessories like helmets, drink bottles, lights and bike pumps.
If you're yet to sort out Christmas presents, a Vuly Kids Bike will make the perfect gift! You can check them out HERE!