With Easter right around the corner, I thought it would be the perfect time to start baking some Easter treats. It did take me two attempts to make this recipe and not because I had issues making them, but because I kept eating all the Cadbury Creme Eggs before I had a chance to make the brownies. After another trip to the supermarket to buy more, I finally made them, and I'm so glad I did! They are amazing! If you're a chocolate fan and a Creme Egg fan, you will love this recipe!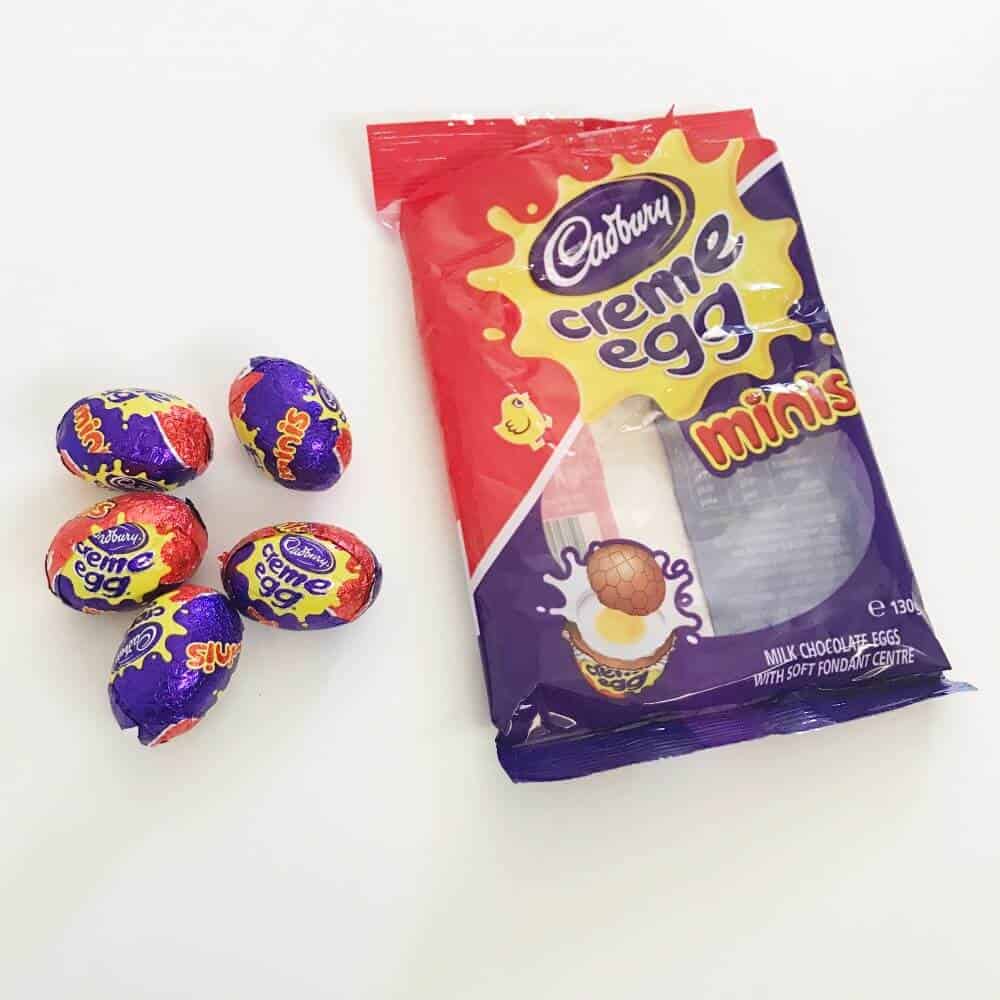 Makes around 12-14 squares.
Ingredients
1 cup butter, melted
1/2 cup cocoa powder
2 cups plain flour
2 cups caster sugar
4 large eggs
3 teaspoons vanilla extract
2 packets (130g) Cadbury Creme Eggs minis
Icing
1/4 cup butter, softened
1/4 cup milk
1/4 cup cocoa powder
3 cups icing sugar
6 Cadbury creme egg minis cut in half
Directions
Preheat oven to 180°c and line medium sized slice tray with baking paper.
Cut Cadbury Creme Eggs in quarters leaving six that need to be cut in half for the top of the brownies.
In a large bowl, add melted butter and cocoa powder. Mix with a spatula until combined.
Using an electric mixer on a low speed combine flour, sugar, eggs and vanilla to the chocolate mix. Try not to overmix as the batter will be thick.
Pour into prepared baking tray and push all the quartered creme eggs into the mix making sure you spread them around.
Bake for around 25 to 30 minutes or until toothpick in the centre comes out clean.
Beat together all the icing ingredients and pour on top of the warm brownies.
Let brownies cool and add the Creme Eggs cut in half to the top and slice.
Store in an airtight container in the fridge for up to 7 days or freeze for four months.