A few weeks ago, I made the decision to purchase a Thermomix. It took a few weeks to research and seriously consider if it was something that I would use and most importantly, be worth the money. If you don't know what a Thermomix is, it's a kitchen machine that is 20 appliances in one. You can whip, weigh, mill, blend, cook, steam, knead, mince and much more!
Now, I didn't rush and order one! I contacted people I knew who had a Thermomix and asked how often they used it, what they cooked in it and if they had any dislikes. As a family of 6, I wasn't sure it would be big enough to cook meals for all of us, but so far it's been the perfect size.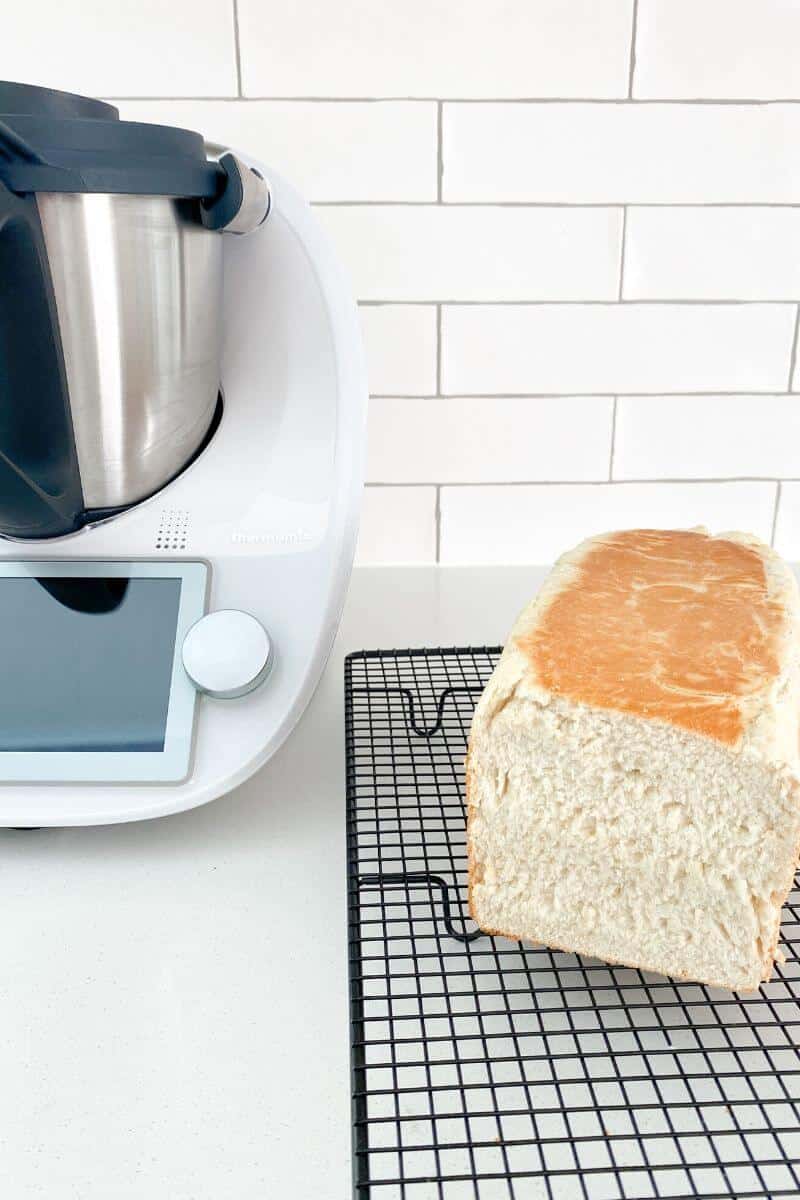 Firstly, let's discuss the price!
Warning: it's not cheap! The newest T6 Thermomix will set you back around $2200. I know that's a lot of money and it's definitely not within everyone's budget, but they do offer different payment options which is great if you don't have the money set aside.
I do feel like it's worth the price tag purely for the convenience factor. I haven't really seen any money savings on food yet, because I find myself cooking more often and cooking things I wouldn't normally make because I'm inspired by the Thermomix recipes.
Yes, you can use other kitchen gadgets to do the same thing, but the whole idea of the Thermomix is that it's "all in one". There really is no need for anything else because the one machine does so much.
Do I love it?
Yes, and I wish I got one sooner! I have been baking my own bread every second day which is something I never thought I would do or have time to do (hello Martha Stewart). I have even baked a bunch of snacks for the kid's school lunches each week and am eagerly learning to adapt my usual recipes to cook in the Thermomix
I do love trying new things. If I have chicken in the freezer, I can search the Cookidoo (inbuilt Thermomix recipe library) or search Thermomix chicken recipes online and find a new dinner recipe. It makes me happy to know that I'm slowly starting to cook things from scratch without the need to use recipe bases and jars like I usually would.
So far, I can genuinely say my only regret is that I didn't make the jump and purchase one sooner.
Do you have a Thermomix? I would love to hear if you think it's worth the price tag!