These Homemade Gummy Lollies, with only three ingredients, are so easy to make!
I purchased the flower moulds from Kmart for only $2 – they have a heap of different ones to pick from. I've also seen some fun moulds like robots, Lego and other shapes on my Lunch Box Ideas Australia Facebook Group from eBay for only a few dollars.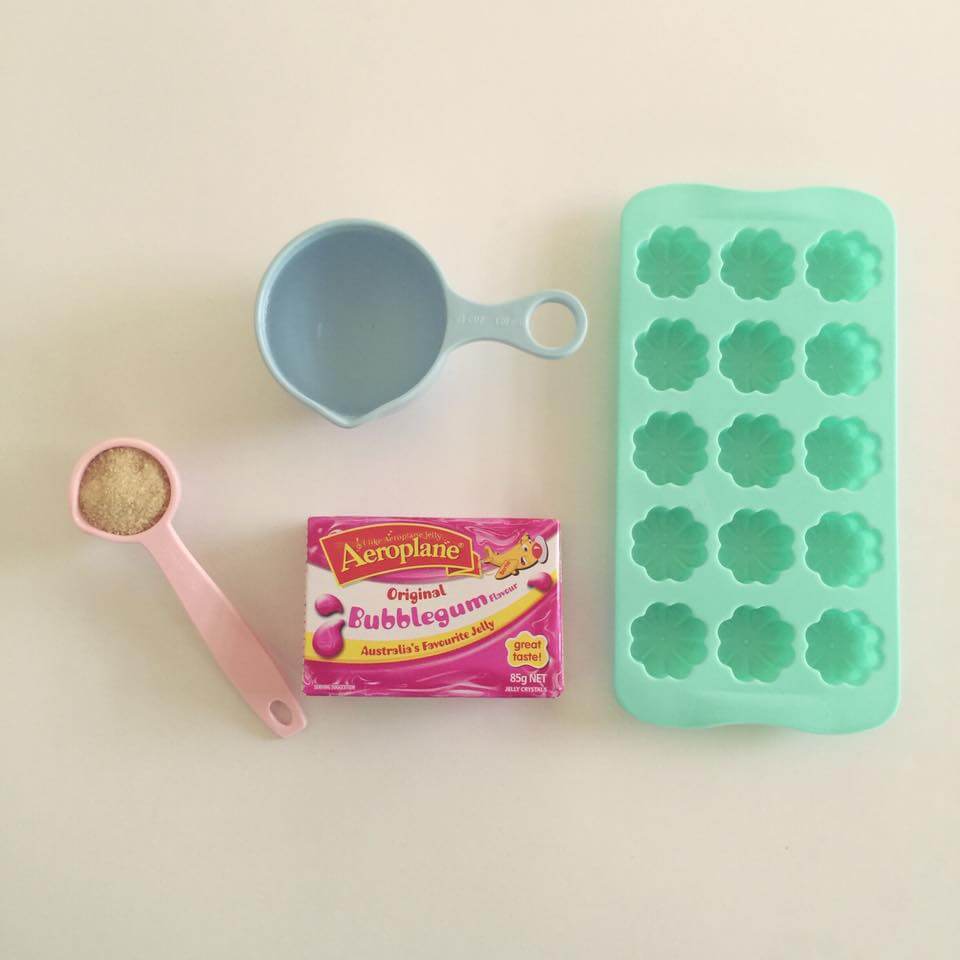 The finished gummy lollies will set firm, like gummy bears, and seem to hold up well in the lunch box.
Ingredients
2 tablespoons gelatine
1/2 cup water
1 packet jelly crystals (any flavour)
mould
Directions
Mix all ingredients together in a microwave-safe bowl.
Microwave for 30 seconds and mix well.
Pour into the mould and let set in the fridge for 1 hour.
I told you they were easy to make!