It's been raining all day here in Brisbane, so I thought I would do some baking with the kids. First up are these chocolate crunch balls. This recipe is just your basic chocolate ball recipe, and I decided to add some rice bubbles for some extra crunch and texture.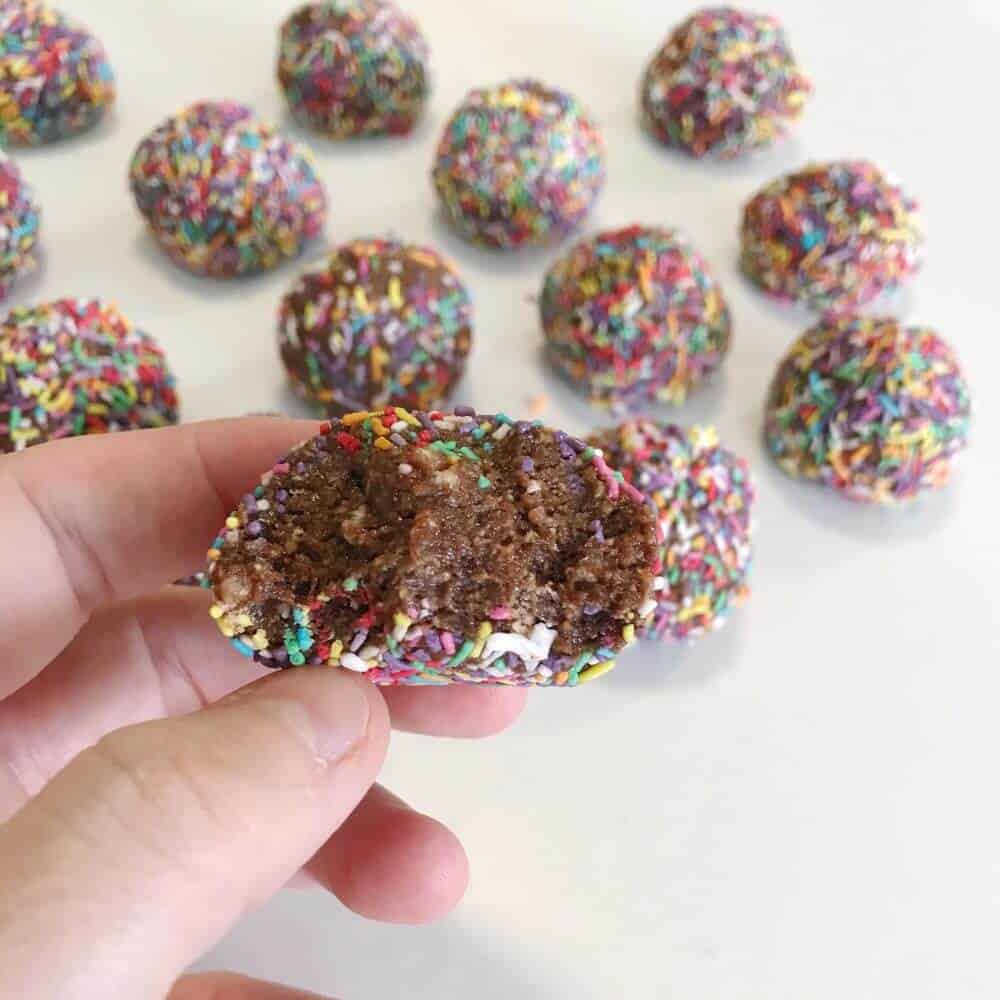 INGREDIENTS
1 packet arrowroot biscuits
1 tin condensed milk
1 cup rice bubbles (coco pops would work too)
4 tablespoons cocoa powder
Sprinkles or coconut to roll balls in
DIRECTIONS
Crush or blitz arrowroot biscuits.
Mix all ingredients together (except sprinkles).
Roll teaspoon sized balls of the chocolate mixture and roll each ball in sprinkles.
Store in the fridge for 3 days or freezer for 3 months.