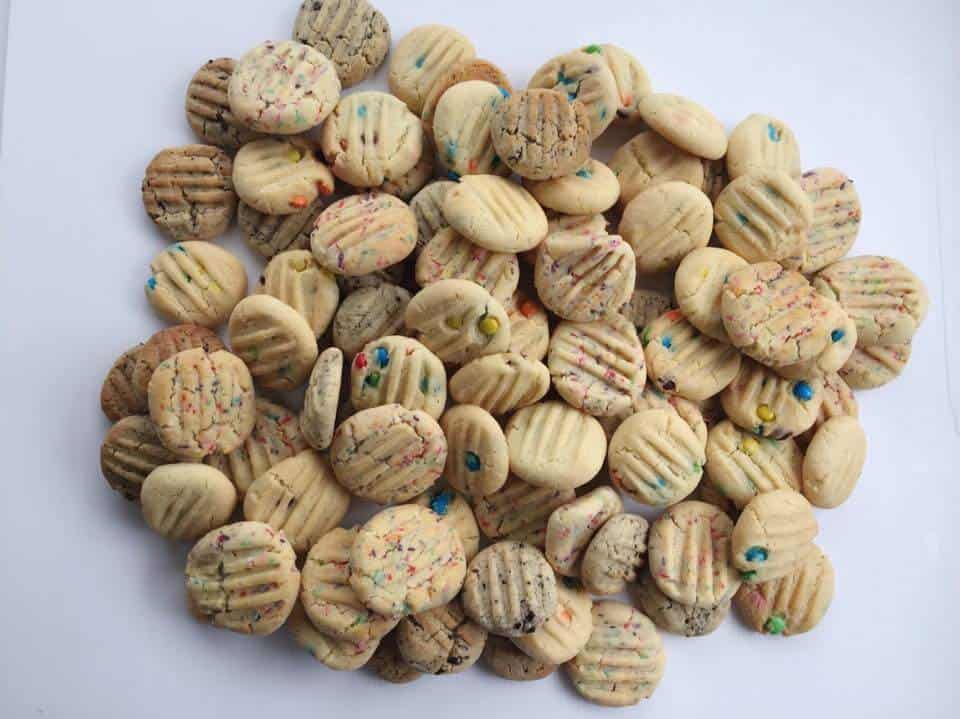 This popular recipe has to be one of my favourites! First of all, it makes over 100 cookies using only four main ingredients, and this huge batch can be made for under $6. Not only that, you can pick from any mix-ins and flavours! So far, I have added chocolate chips, peanut butter, sprinkles, MILO, M&M's, Swiss Miss, Mars bar, Milky Way and Oreos. Furthermore, you can freeze the cookie dough or baked cookies, so it's the perfect recipe to do a bulk-bake for school lunches.
Ingredients
3/4 cup raw sugar (sugar can be reduced if you like)
500g butter softened
5 cups self-raising flour
390g tin condensed milk
Directions
Line a baking tray, and preheat the oven to 160

°.

Cream the butter and sugar together until light and creamy.
Add the self-raising flour into the bowl with the butter mixture, and mix.
Add the tin of condensed milk to the bowl, and mix well.
If you are using a few different flavours, separate the plain dough into bowls and add the topping into each bowl of dough.
Roll the dough into small balls and press down onto the baking tray using a fork.
Cook for around 8-10 minutes (be careful not to overcook, or the condensed milk will burn).
Notes: You can freeze both the baked cookies or raw dough.