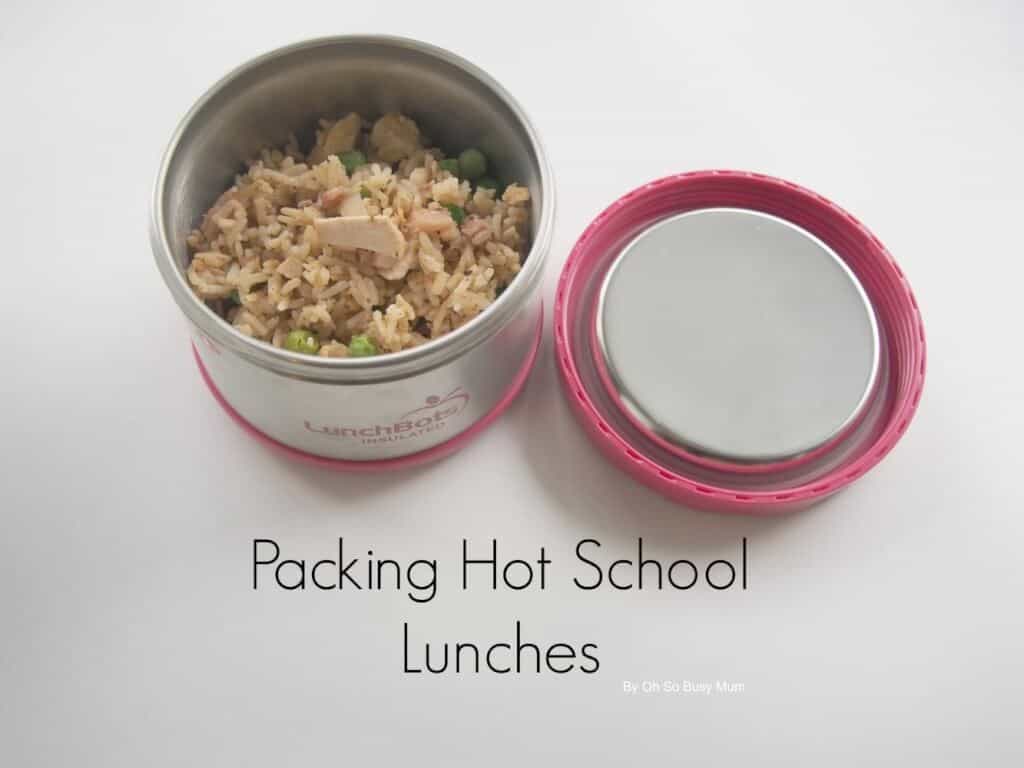 With this cool weather kicking off, I thought it would be a great time to talk about Packing Hot School Lunches. A good quality thermos or thermal container will keep food warm for up to 4-5 hours. Thermal containers can also be used to keep food cold in warm weather for up to 4 hours.
Where to buy? Kmart, Big W, Target and online lunchbox stores. The brand I use is the Lunch Bots, which I prefer because of the bowl-like shape, ease of use, quality and size. I have been using this one for over 2 years, and it is still in perfect condition.
Price? Prices range from $5 up to $30
How to use? Fill the container with boiling water and allow it to sit for 1-2 minutes. Discard the water, then fill with the hot food of your choice. Make sure the food is piping hot before adding it to the thermos.
What to pack?
Hot Foods
Fried Rice
Beef Meatballs
2 Minute Noodles
Chicken Nuggets
Soups
Leftovers
Mac and Cheese
Pasta
Hot Dogs
Porridge or Oats
Cold Foods
Salads
Fruit
Custard
Yoghurt
Do you send hot lunches to school? I would love to know what you pack and what type of container you use.