This classic and super easy marshmallow slice is sure to be a crowd pleaser! I've been craving this slice for so long! I'll probably eat most of it by myself. This recipe will fill a whole lamington sized tray and I recommend you cut the slices small because it's pretty sweet. ENJOY!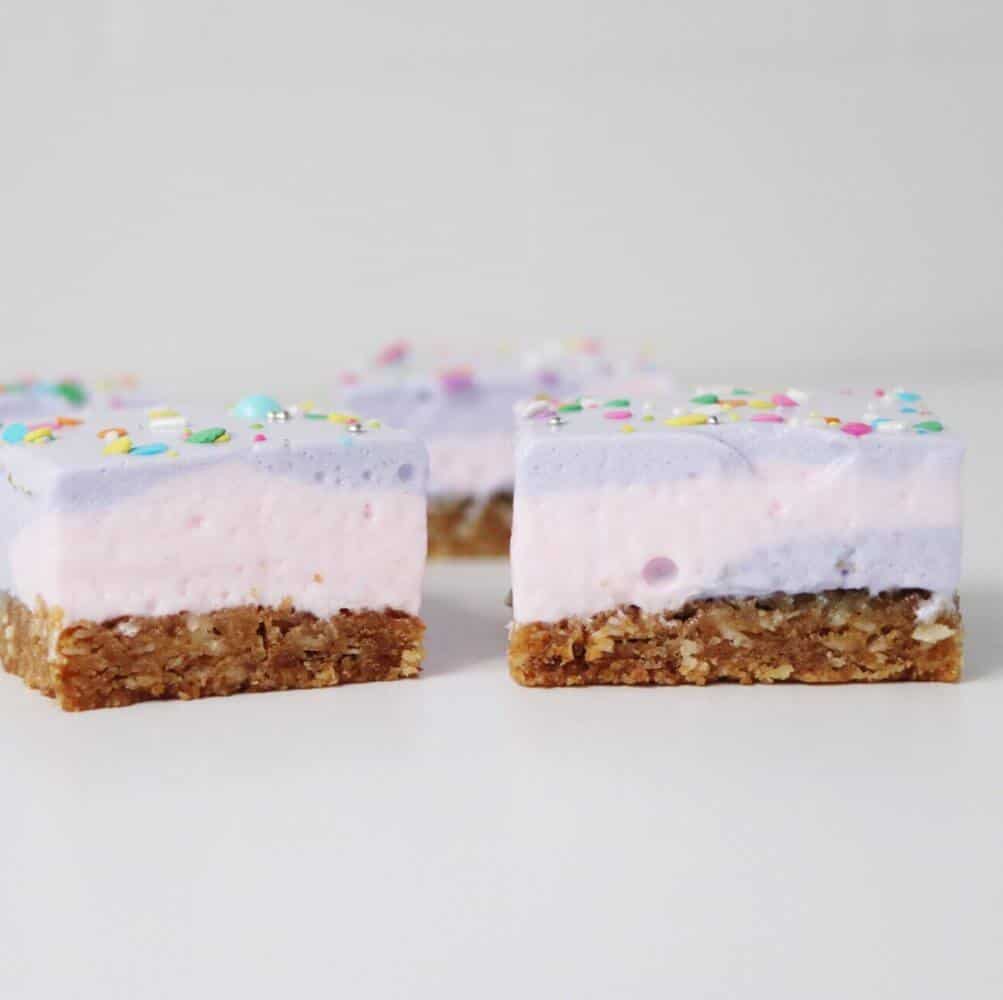 INGREDIENTS
4 Weet-bix – crushed
1 cup brown sugar
1 cup coconut
1 cup self-raising flour
125g butter – melted
2 cup caster sugar
1 1/4 cup water
2 tablespoons gelatine powder
food colouring.
DIRECTIONS
Preheat oven to 180°c
Combine weet-bix, coconut, brown sugar and flour. Pour in melted butter and mix well.
Press mixture into a lamington sized tray using a spatula to make sure it's firmly pushed down.
Bake base for 15 minutes and set aside to cool.
Soak gelatine in 1/2 cup of water and set aside to set.
Place caster sugar and 3/4 cup water in a large saucepan and bring to the boil. Boil for 3 – 4 minutes.
Add gelatine to sugar mixture and allow to cool.
Once sugar mixture has cooled, use an electric mixer and mix on high for 6 minutes until thick.
Add food colouring and spread on top of the base.
Allow to set for 1 hour.
Store in the fridge for 3 days in an airtight container.