This cobb salad is a family favourite, and it makes a perfect meal for a summer night. If I have to bring a plate of food to a BBQ, this salad is my go-to dish! I love how you can easily adjust it to suit your taste and easily up the quantity for a larger crowd.
The ingredients below feed our family of 6, so please adjust to your family size.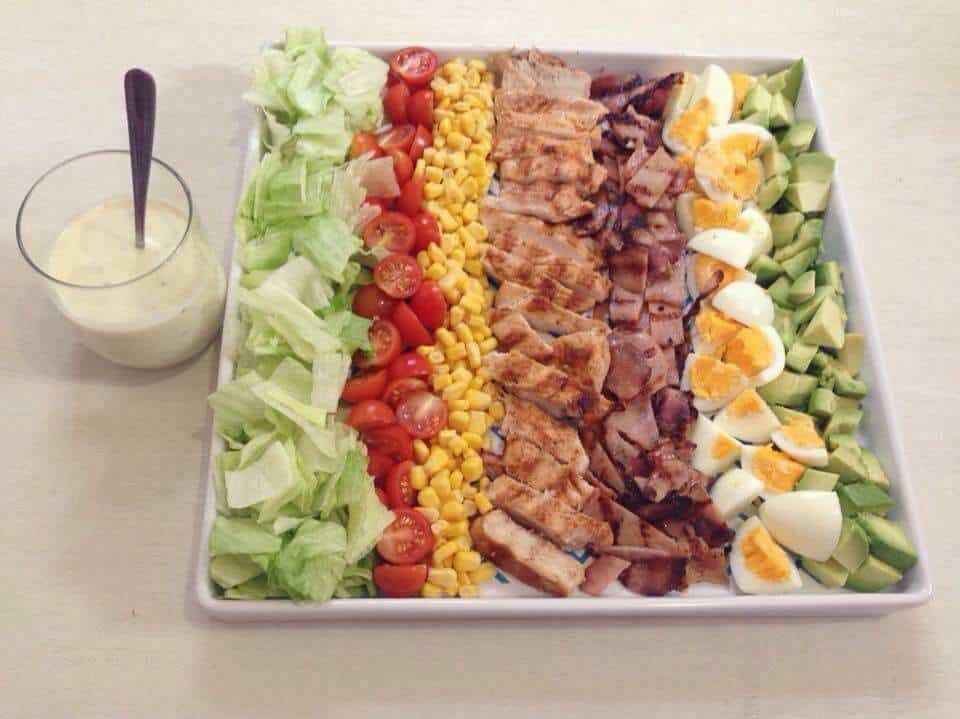 Ingredients
Salad
5 eggs, hard boiled & cut into quarters
4 cups lettuce, washed & shredded
10 cherry tomatoes, cut in half
4 shortcut bacon rashers, cooked
2 chicken breast, sliced & grilled
1 avocado, cubed
1/2 tin of corn kernels
Dressing
3/4 cup mayonnaise
1/2 cup parmesan
1/4 cup lemon juice
4 teaspoons Dijon mustard
4 teaspoons Worcestershire sauce
1 teaspoon Tabasco sauce
salt & pepper to taste
Directions
Lay out all the salad ingredients out on a serving platter.
Mix the salad dressing ingredients in a bowl and serve in a jar on the side.