Can you believe you only need 2 ingredients to make this tasty ice cream bread? My kids can't get enough of it. I know it might seem strange using ice cream to make bread, but it makes it fluffy, sweet and the perfect texture. A few years ago I found a recipe online for ice cream bread and made it for the first time and I totally forgot about it until recently when my older girls asked me to make it again. It's so easy to make, even the kids can make it!
Tips
Full cream ice cream works best. I have tried to make it with dairy-free and it didn't work as well with a dense bread as a result.
You can top it with anything you like. I included sprinkles in this recipe, but you can make it chocolate chips, fruit or just leave it plain.
Try strawberry ice cream with some fresh strawberries added to the top for something different!
If you like your cakes or bread sweeter, add 1/4 cup of caster sugar to the mixture. I find it doesn't need the extra sweetness when you add sprinkles to the top and use a good vanilla ice cream.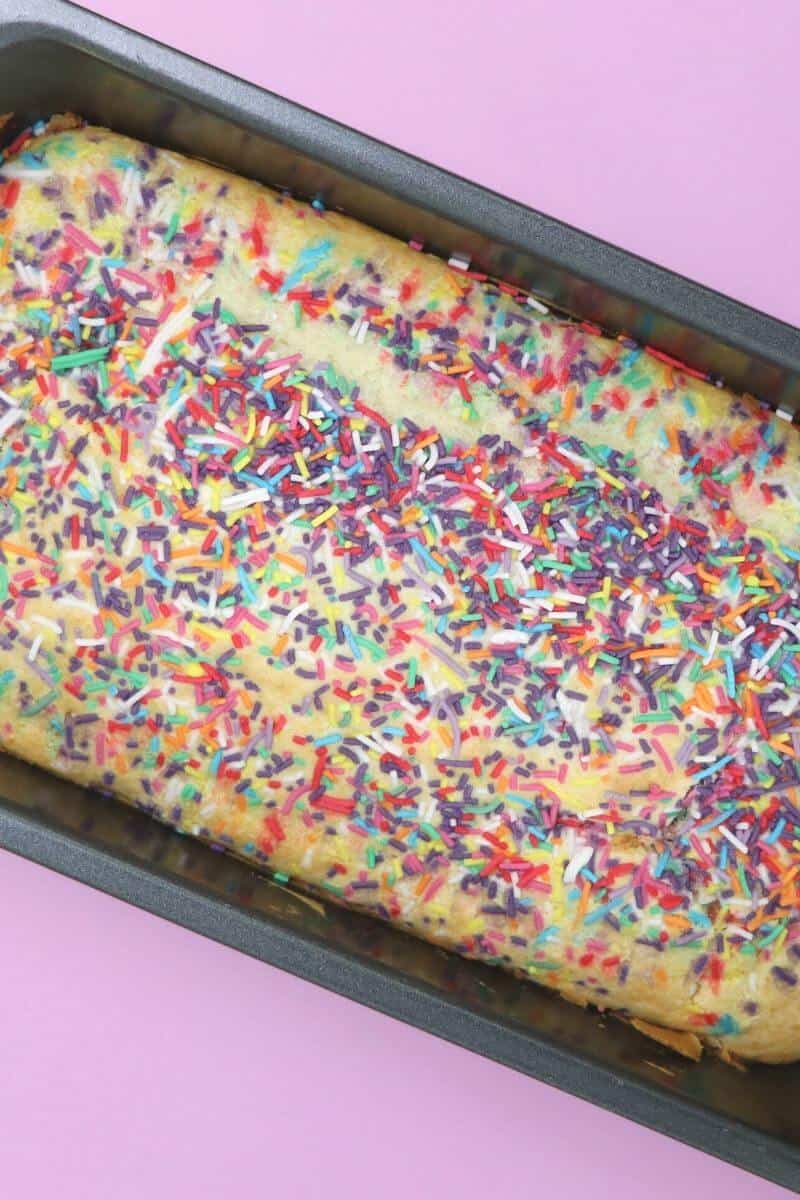 Ingredients
2 cups vanilla ice cream (I used the pauls ice cream brand)
1 1/4 cups self raising flour
Optional toppings: I used sprinkles, but you could use chocolate chips, dried or fresh fruit.
Directions
Mix the ice cream in a bowl for a few minutes until melted and creamy.
Add self raising flour to the ice cream and mix until combined. The mix should be thick, with all the mixture mixed in. If it's still a little dry, add another scoop of ice cream.
Pour mix into a bread or loaf tin and add your toppings to the top of the batter.
Bake on 170°c for 30-35 minutes or until a skewer comes out clean from the centre of the bread.
Allow to cool before slicing.
This bread is best eaten within 24 hours and stored in an airtight container in the fridge.