The only way to eat tacos and celebrate Taco Tuesday is with a family taco platter! My family love to make their own tacos and I find it best to serve it "platter-style". While they do make a mess, they have great fun at the same time creating their own tacos.
What you will need to create a taco platter
Tacos (this one is kind of important)
Meat – I have used a few different types for this platter, but my go-to is just beef mince with taco seasoning.
Fillings – I have used lettuce, red cabbage, cheese, pico de gallo (which is tomato, onion, coriander, lime juice and chilli) and corn.
Toppings – Taco sauce, sour cream and guacamole.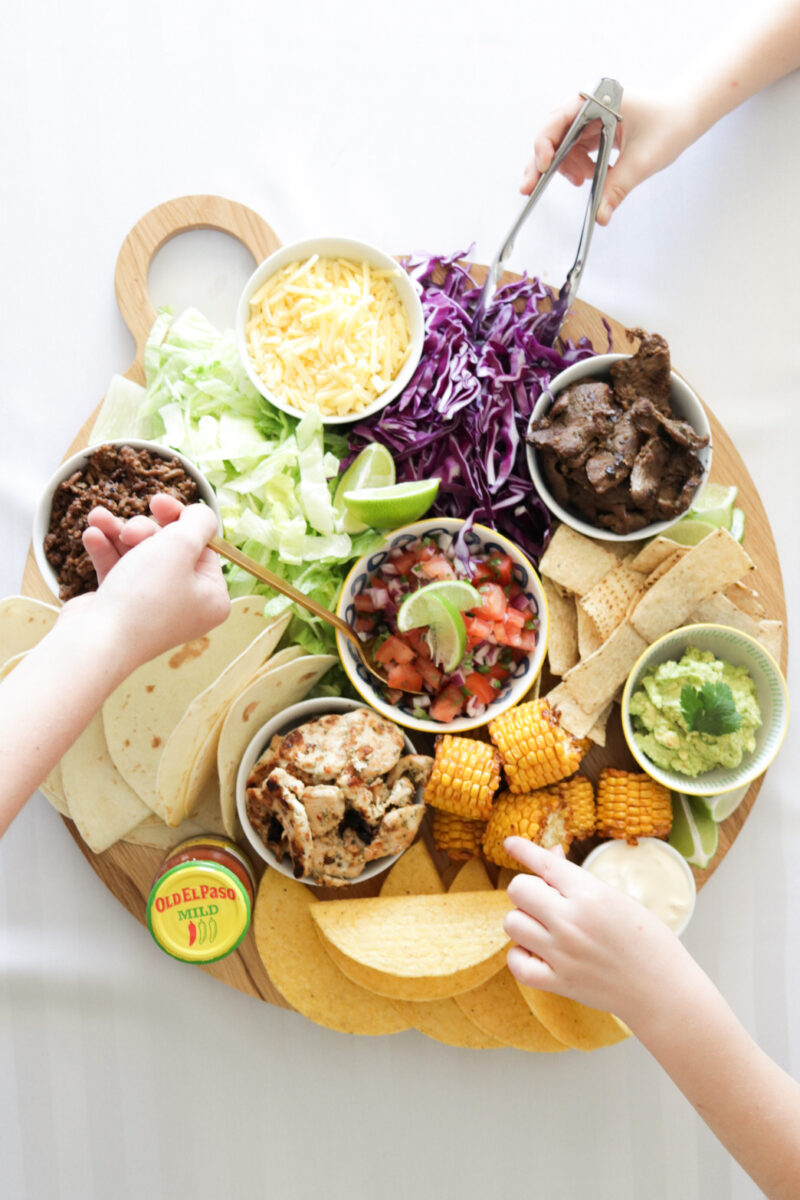 If you LOVE Mexican foods, check out my favourite Chicken and Rice Burrito Bowls! They are very easy to make and the whole family love them.