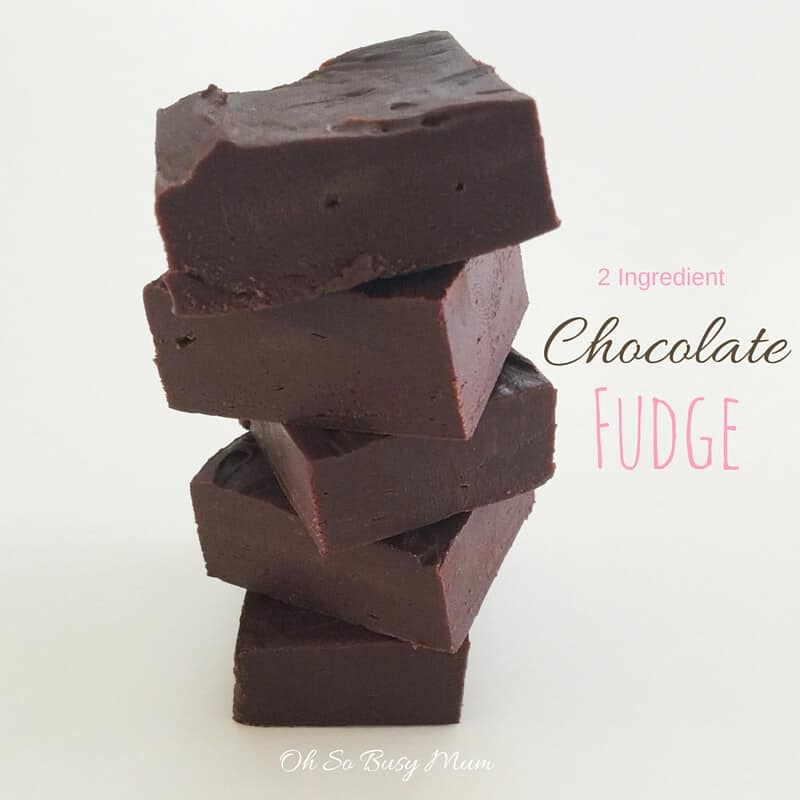 This 2 Ingredient Chocolate Fudge couldn't be any easier to make. The hardest part will be slicing the fudge into even pieces (one thing I always fail at). I recommend you make up a batch, eat a few pieces and give the rest to the family for Christmas gifts.
It only takes 60 seconds to make and an hour to set in the fridge. Enjoy!
Recipe adapted from Living on a Dime
Ingredients
3 cups chocolate chips
1 tin (390g) condensed milk
Directions
Mix all ingredients in a microwave-safe bowl.
Heat in the microwave for 60 seconds, stirring halfway.
Pour into a lined slice tray and place in the fridge for 1 hour.
Cut into desired size and store in an airtight container in the fridge or freezer.